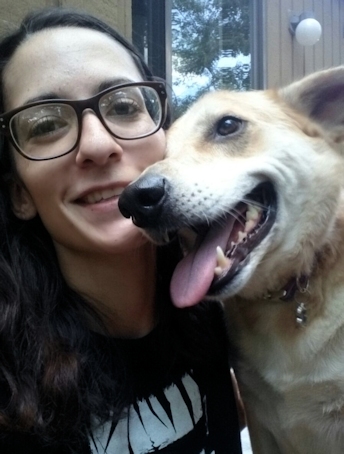 For the last fifteen months, I've been pretending that Elena's and my memoirs, Elena Vanishing and Hope and Other Luxuries, didn't exist. It was just too painful to think of the darkest moments of our lives out there in bookstores for anyone to thumb through and judge. Reader mail didn't upset me because it was comforting and positive. These were other mothers and fathers suffering just like I had suffered, and they made me feel less alone. But it was those other readers I didn't want to think about, the ones who picked up a memoir just in passing and laughed over it and made some rude joke. I had left my whole family open to that kind of treatment. I've always been careful about what I share with the world, but this time, I shared everything.
Now, I just feel grateful. Truly, deeply grateful. The last year has brought wonderful changes to Elena's life, and to mine. Elena is foster mother now to two amazing children who fill all our lives with joy and laughter. She is the heart of a very special home. The environment she has created for her family is a beautiful place, a charming place, a perfect setting for growth and happiness.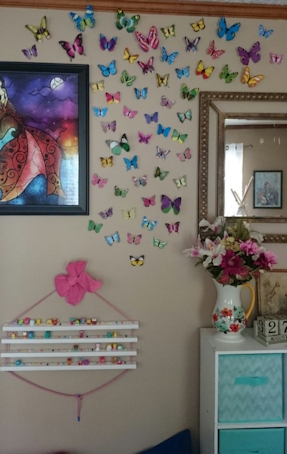 I have been blessed to watch my daughter not just struggle but succeed, not just react to the past but reach out and embrace the future–not just survive but blossom. What did I… she… we… do to deserve this? Nothing that countless other parents and other anorexia patients haven't done too. Why should we find joy when so many others work every bit as hard and find heartbreak? Only God knows.
Elena doesn't take anything for granted. She walks her path of recovery every day, and that path is lifelong.
But the scenery sure is looking better.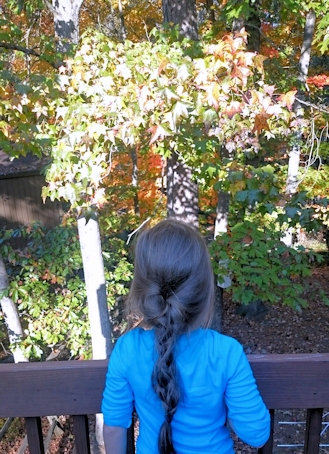 Text copyright 2016 by Clare B. Dunkle. Photos copyright 2016 by Elena Dunkle To read my latest blog posts, please click on the "Green and Pleasant Land" logo at the top of this page.