Reviews & Edition Information for The House of Dead Maids
By Clare B. Dunkle. New York: Henry Holt, 2010.
Edited by Reka Simonsen.
A chilling prelude to Emily Brontë's classic novel, Wuthering Heights.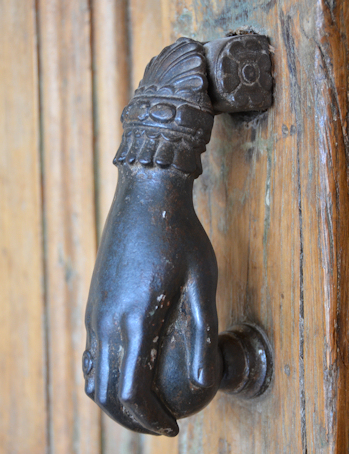 View the book trailer.
Square Fish released a paperback edition in September, 2011.
Recorded Books released an unabridged audio edition (audio download, CD, or cassette) in January, 2011.
Listed in The Bulletin of the Center for Children's Books' Guide Book to Gift Books: An Annotated List of Books for Youth 2011.
A 2011 American Library Association "Best Fiction for Young Adults" nominee.
"An engrossing thriller and worthy companion to its classic literary inspiration."
—The Horn Book (Starred review)
"Marrying information about the Bronte household with the best elements of a spine-tingling story, Dunkle offers teen readers an excellent ghost story and a tantalizing prequel to Wuthering Heights. This highly entertaining novel is sure to appeal to readers twelve and older."
—VOYA (5Q: Hard to imagine it being better written)
"Let's say it already, The House of Dead Maids is a little gem of a book. ... The excellence of the writing and the extensive research ... confer the book a quality that goes far beyond its potential target audience. ... And it is this cultivation of excellence and coherence that is the ultimate reason of its success."
—Brontëblog
"A fantastic, Shirley Jackson-style climax."
—Booklist
"Given its 'Young Adult' category, one is tempted to class 'The House of the Dead Maids' along with other contemporary scary fiction of the 'Twilight' variety. Except this is literature. ... And real literature is generally a good deal more frightening, when it intends to be, than any pulp horror story could ever hope to be."
—San Antonio Express-News
"A tense tale of supernatural doings."
—School Library Journal
"An intriguing, enthralling prequel. ... 'House of Dead Maids' may be a prequel, but it's an original in its own right, and you don't have to have read 'Wuthering Heights' to appreciate it."
—St. Louis Post-Dispatch
"Beautifully written."
—The Buffalo News
"If you like a mix of grim horror and bad children, then this is a really good book for you."
—eleven-year-old 'Tabitha' at Black Gate (read her entire review here)
"In this slim novel perfect for a gloomy day, the author manages to stay true to the essence of Wuthering Heights while creating a deliciously chilling ghost story that stands on its own. ... Be prepared with multiple copies of Brontë's classic, as Dunkle's darkly beautiful imagery and spooky setting will so thoroughly draw young readers in that they will be compelled to at least take a look at her inspiration."
—Bulletin of the Center for Children's Books (Recommended)
"Absolute creepiness. ... The atmosphere of horror and foreboding are done extremely well here and teens won't have to know anything about Heathcliff to find this book haunting their sleep."
—Bookends, a Booklist blog
"I had to put the book down and give in to a shiver."
—Babbling Flow blog
"Pagan magic, Heathcliff's back story and a lot of scary dead maids: Dunkle's knack for the creepy sets spines tingling ... For readers familiar with Brontë's novel, the final connection is a masterstroke; even those who don't get it will find this a keeper."
—Kirkus
"Dunkle knows how to do gothic! The atmosphere of this one is just right."
—Becky's Book Reviews
"A deliciously chilling story for all ages. Dark on atmosphere, brightened by a rare humanity and the courage of its independent heroine, this is one of the ones that will be read again and again."
—Christopher Ransom, author of The Birthing House
I went on a blog tour to discuss this book. Look for me on these sites to learn more:
MacKids blog—an introduction to Wuthering Heights
In Bed With Books—Heathcliff's bizarre relationship with Cathy (my post begins after the double dash)
The Compulsive Reader—comparing the natures of Tabby and Himself (Heathcliff)
Teenreads.com blog—on my life as a schoolyard outcast and my early friendship with Heathcliff
The Book Butterfly—an interview asking about, among other things, music that characterizes the book and my ideas about what Emily would think of me
Carrie's YA Bookshelf—about the cruelty of adults to children in Wuthering Heights
The Neverending Shelf—a review
Bookworming in the 21st Century—details about the setting of The House of Dead Maids
Rebecca's Book Blog—an interview about, among other things, getting the setting and narrative voice right
Babbling Flow—a wide-ranging interview about such topics as word choice and publishing success
Steph Su Reads—an interview about, among other things, favorite Victorian writers and favorite scary stories
BrontëBlog—a review
Mundie Moms—on High Sunderland and its inspiration for Wuthering Heights and Seldom House
Jenn's Bookshelves—on the inspiration for the various ghosts in the book
The Spectacle—an interview about, among other things, life in Europe and why I write speculative fiction
Darkly Reading—on liminal places and their importance in the ghost story
Adventures in Children's Publishing—on the importance of staying true to your vision in the publishing world
Sonderbooks Blog—an interview about, among other things, life in Germany and my fondness for the free books-on-mp3 at Librivox.org (especially the ones narrated by Dr. Praetzellis)
ScFiGuy—an interview about writing for teens and how I feel about literary mash-ups
Cynsations—about humans and other monsters