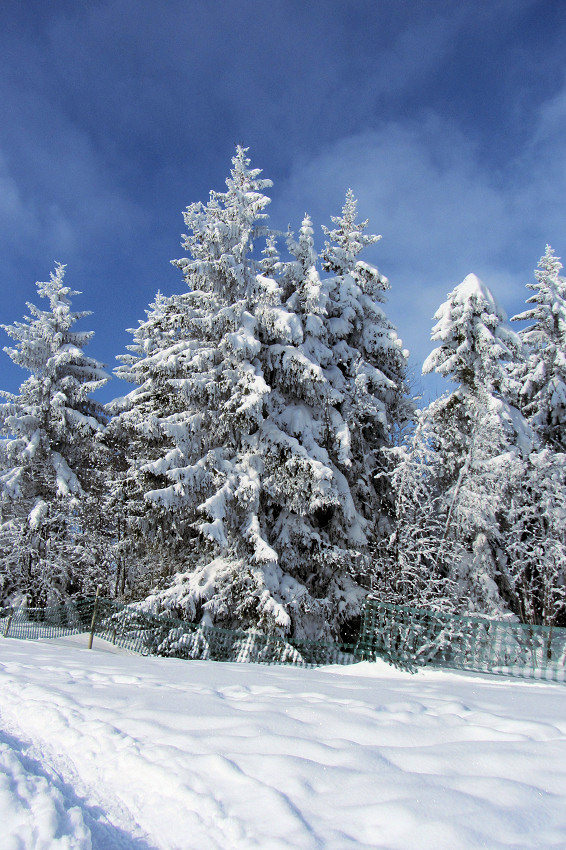 In February, Joe and I spent a happy four days near Feldberg in the Black Forest (Schwarzwald). It didn't snow while we were there, but it had just finished snowing, and the stuff was lying around everywhere. This utterly fascinated me. I know little about snow, and I try to add to my knowledge every time I get near it. Since I'm a writer, what I mainly do is stand around looking at it and trying to think of ways to describe it.
Last year, when I went to Bavaria, I noticed that snow on rock cliffs looks metallic and makes the rocks look like they're layered with mica. This time, what I noticed is that snow tends to match the clouds overhead. Only if the clouds overhead are white does the snow look white (as in the photo above). If the clouds are light gray, so is the snow: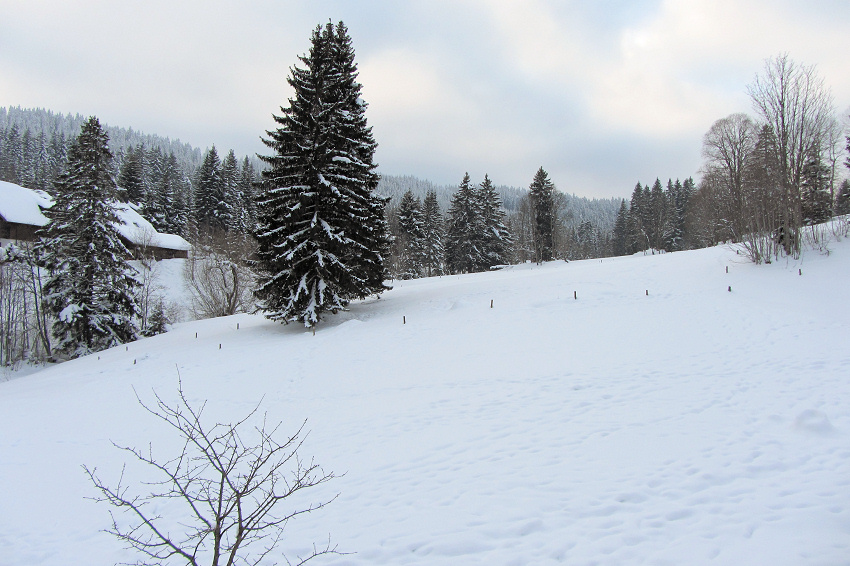 And if the clouds are deep violet-blue and gray, the snow responds with a color like glacier ice. (I love Germany for its violet-blue clouds, which I never saw in Texas).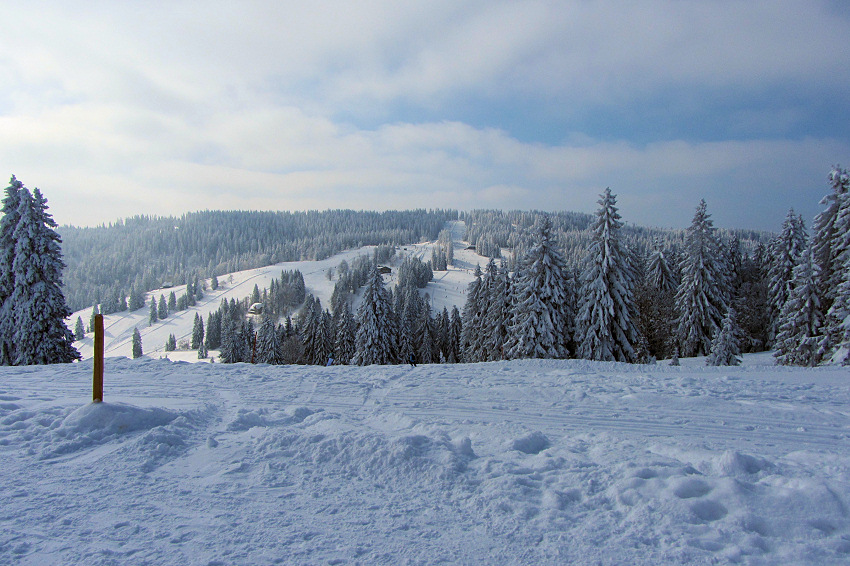 Put a really gloomy set of dark charcoal clouds into the sky, and the snow does its best to respond. The result is a landscape that doesn't just look cold, it looks frozen both literally and figuratively. It's a landscape of secrets. Beneath the twin blankets of cloud and snow, the world is fast asleep. I found myself wanting to whisper.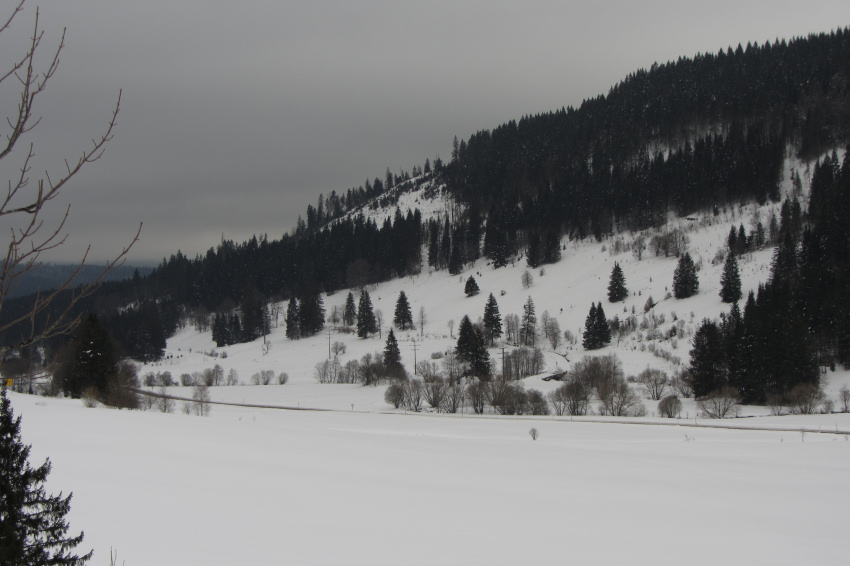 The other thing that fascinated me on this trip is the way snow banded the evergreen trees. It gave them a peculiarly furtive and menacing character, as if they were donning some sort of wild-animal skin, a crazy camouflage. They no longer seemed to be friends: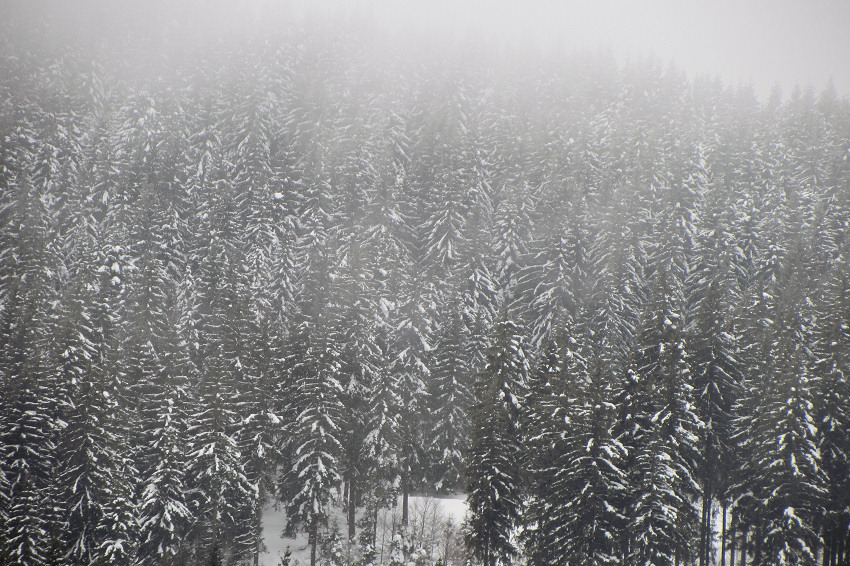 Big or small, stripes belong with wildness.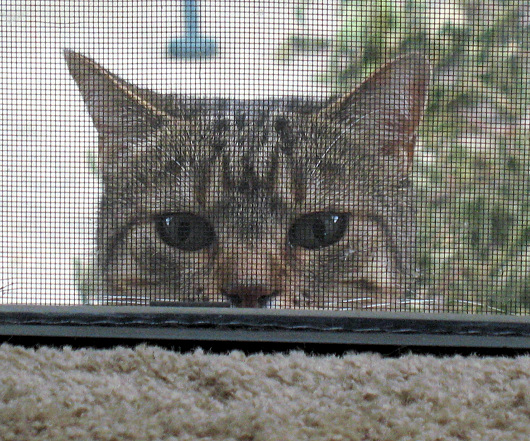 Since we were in one of Germany's premier ski areas, Joe didn't just look at the snow, he went ahead and skied on it.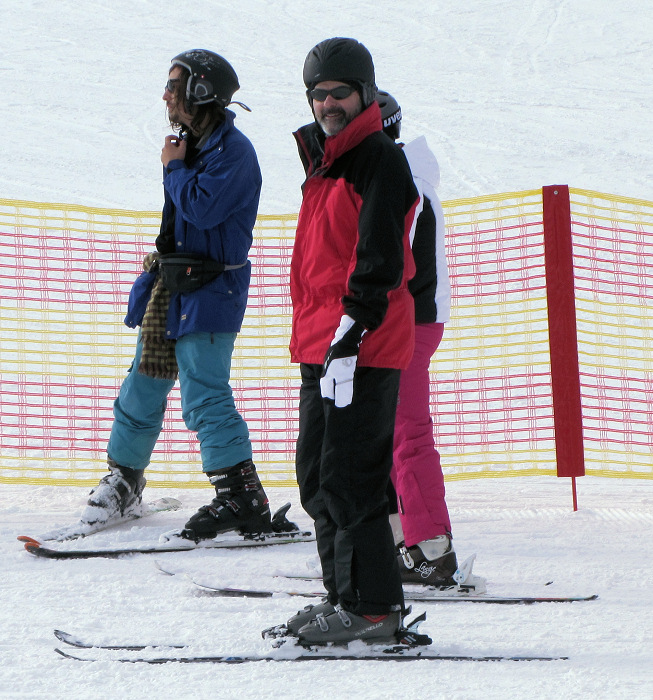 What can I say? He's not a writer!