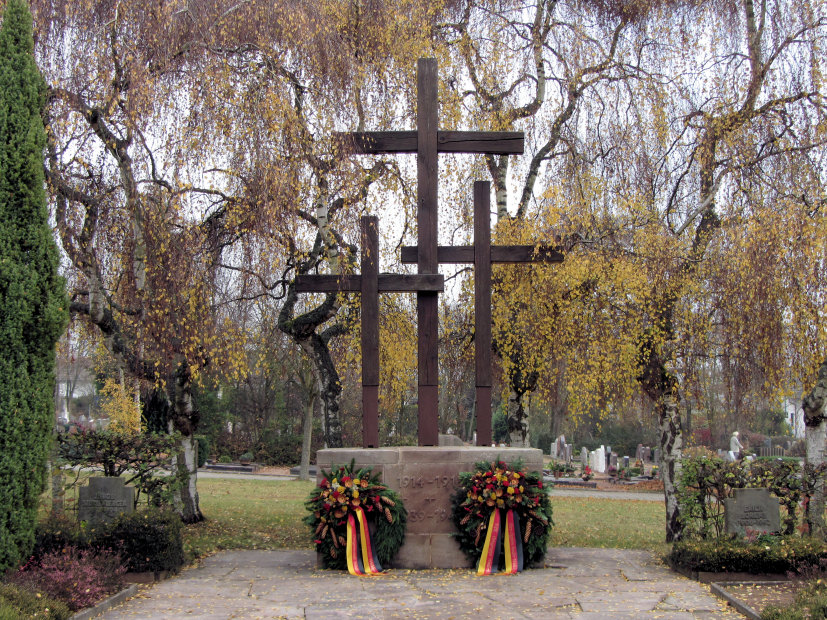 Foreigners find it almost shocking that Germans dance in the streets on Veteran's Day. It's the anniversary of the end of World War I. How can that possibly call for a celebration?
First of all, Germans certainly honor their veterans. Every town has a monument to its fallen soldiers; Weilerbach, where I took these photos, has four. Germany's Memorial Day, called Volkstrauertag, takes place on a Sunday in mid-November. Various bans against public celebrations are in effect on that day.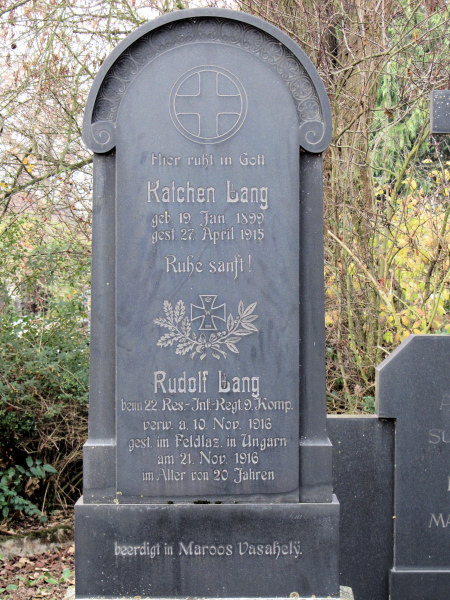 Yes–but why the party on November 11, the actual Armistice Day?
It's important to remember that "Germany" doesn't celebrate Carnival any more than "America" celebrates Mardi Gras. Carnival belongs principally to the Rhenish Catholic tradition and its cities–above all, the great Carnival city of Cologne (Köln).
Cologne enjoyed 500 years as a completely free city–its own state within the Holy Roman Empire. It lost that status in 1798 when the French occupied it. In 1815, the French handed Cologne over to Prussia, and Protestant Prussia's repressive policies towards the Catholic Church contributed to strong anti-Prussian sentiments in the Rhineland for decades. Meanwhile, Prussia consolidated its territory into the German Empire.
During all this time, the Cologne Carnival (Kölner Karneval) went on: a celebration of the spirit of Cologne itself, no matter who ruled it or how it was spelled. During the First World War, Carnival stopped, and after the war, Cologne was held by the British. But as soon as the British left, Carnival started back up on the same date as always: 11-11, the Fool's day.
Germans don't associate 11-11 with war for excellent reasons. When Armistice Day occurred in 1918, the Emperor had just abdicated, so Germany was in a state of confusion. Also, the war didn't officially conclude until the Treaty of Versailles months later. So, for Germans, the cease-fire date got lost in the shuffle.
Meanwhile, it was the Allies who celebrated Armistice Day–at first, with parades through the streets. But the loss of life had been too high for jubilation. In 1919, the first two minutes of silence took place in Great Britain, and it fit the public mood much better.
Britain's allies have observed the day with silence ever since.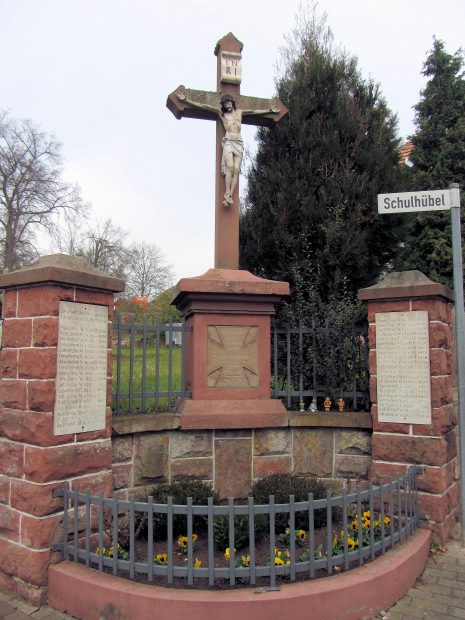 To read my latest blog posts, please click on the "Green and Pleasant Land" logo at the top of this page. Photos taken in November, 2011, in Weilerbach, Germany. I apologize for the lack of citations: I gleaned this information a tiny piece at a time from German-language and English-language sites all over the web. Text and photos copyright 2011 by Clare B. Dunkle.