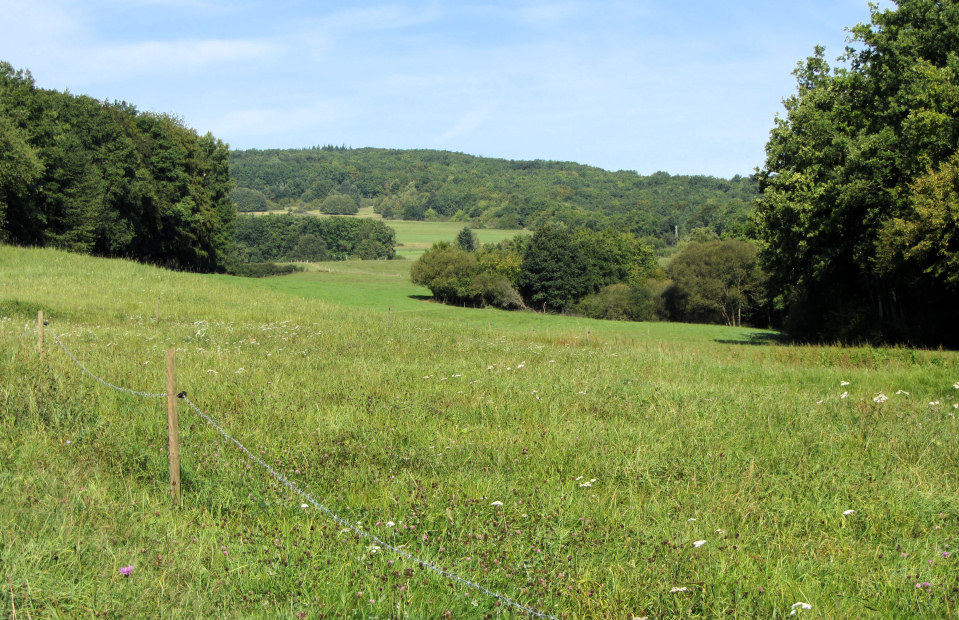 Jogging through scenery like this does more than tone the body. It heals the soul. I took this photograph today on my morning jog. Now, lest you think that I jog for miles, let me set you straight. The entire jog took only 45 minutes, and I walked a fair amount of that time. So this dreamy countryside isn't miles away. It's just around the corner.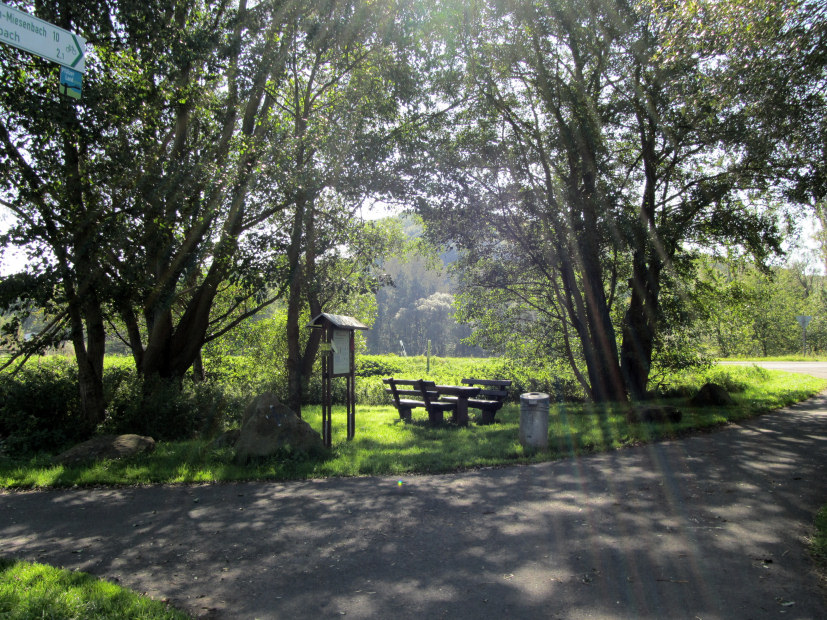 This part of Germany is covered by a latticework of small paved or unpaved roads that have been closed to all motorized traffic except for agricultural or forest vehicles. These roads are now walking, jogging, and biking trails (horses are often okay too). Picnic tables and benches appear at regular intervals along them, and signs pointing to the nearby towns keep the walker or bicyclist from getting lost. (You can see the tip of such a sign at the top left of this photo.)
Would I want my daughters to jog out here? Well, probably I would. For one thing, these trails are well used; I never go longer than a couple of minutes without seeing another jogger, a bike team, a woman with her dog, or a retired couple out for a stroll. Also, crime is rarer here than it is in the States. According to the best statistics I can find, the murder rate (per 100,000 inhabitants) for all of Germany is about half what it is for my home city of San Antonio, Texas. And the rate of reported rapes is only about a quarter of what it is back home. What's more, these statistics include the crime-ridden cities in the north of Germany, such as Berlin, Bremen, and Hamburg. The rate of crime where I live in the Rhineland-Palatinate (Rheinland-Pfalz) is much lower than that.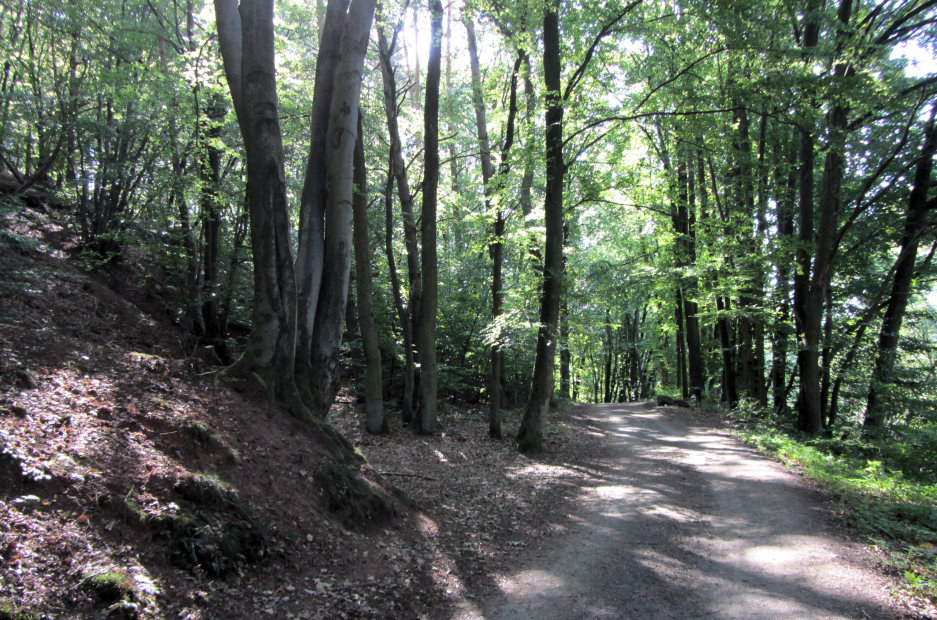 With beauty like this all around me, the crime would be to stay indoors!
Photos taken in September, 2011, near Rodenbach, Germany. Text and photos copyright Clare B. Dunkle. Crime statistics roughly estimated (with apologies) from Entorf, Horst & Hannes Spengler, Socio-economic and demographic factors of crime in Germany: Evidence from panel data of the German States. 1998. Also from City-data's San Antonio entry.