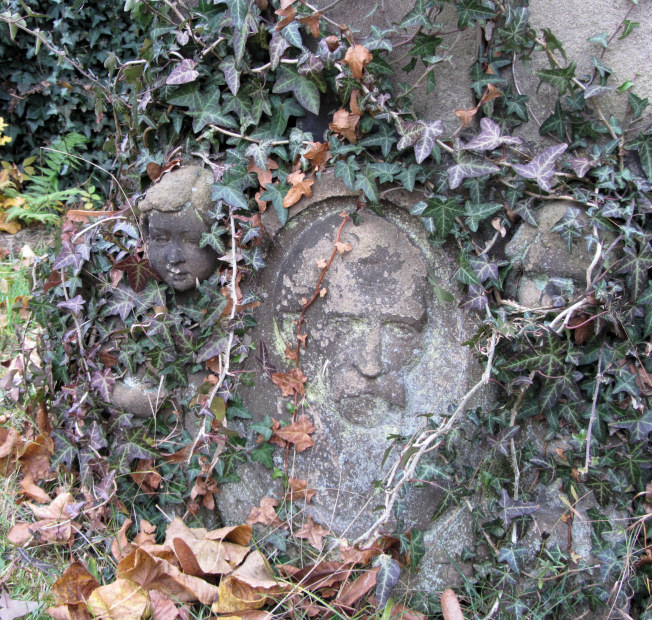 In Germany, November is the month of the dead, a special time to remember lost loved ones. German Catholics set aside the first two days for this purpose: Allerheiligen, the Feast of All Saints, and Allerseelen, the Feast of All Souls. German Protestants remember the dead toward the end of the month, on Totensonntag, or Ewigkeitssonntag, the last Sunday before the beginning of Advent. On these days, Germans visit the graves of their dead and get them ready for winter.
The photo above appears to show an old grave that is charmingly untidy. In fact, it's the opposite of a typical German grave. This is one of a cluster of monuments near the memorial for Rodenbach's war dead, and I suspect that it memorializes a long dead soldier. This photo shows a much more typical cemetery view of graves tidied up and recently decorated.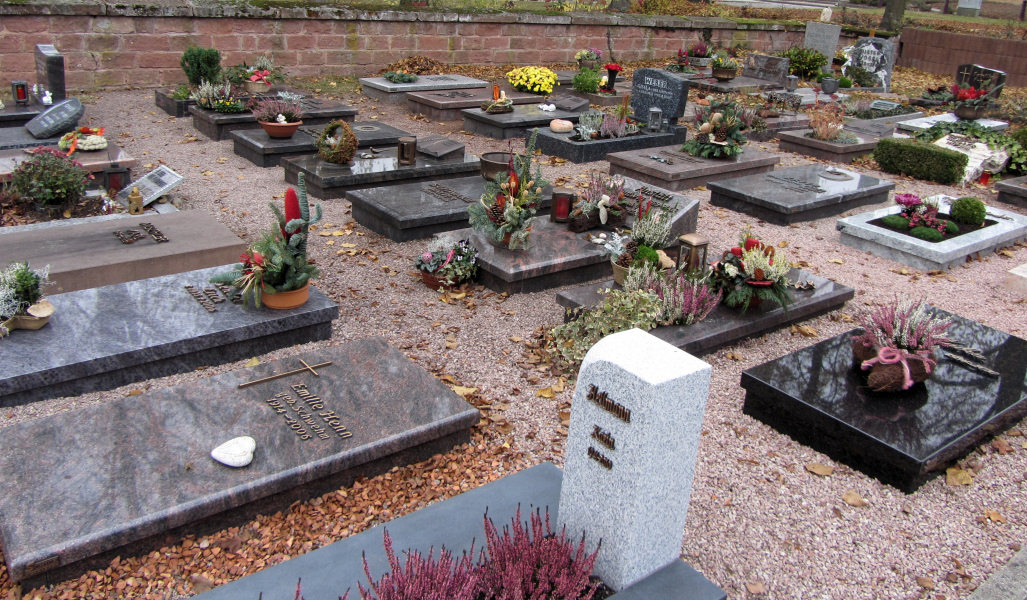 Winter decorations need to be able to handle cold, wet weather. Fir boughs, pine cones and branches, and heather plants are favorites. Here's a grave that makes creative use of ornamental kale: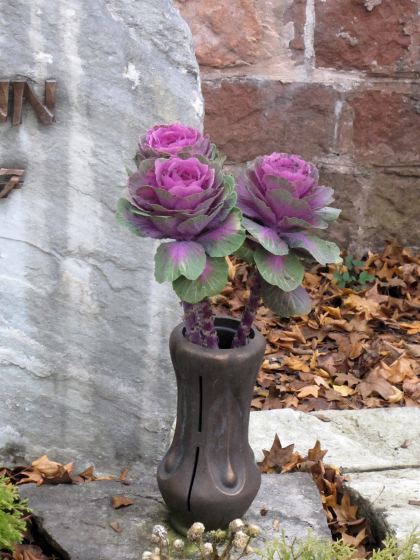 I particularly enjoyed the graves lit with their flickering spirit candles. Some dedicated Germans keep candles lit on their loved ones' graves all year. The indentation in the grave stone below is deliberate, by the way. It's a place for birds to drink. Some of these hollows have little brass birds perched by them, just in case the real birds don't figure things out.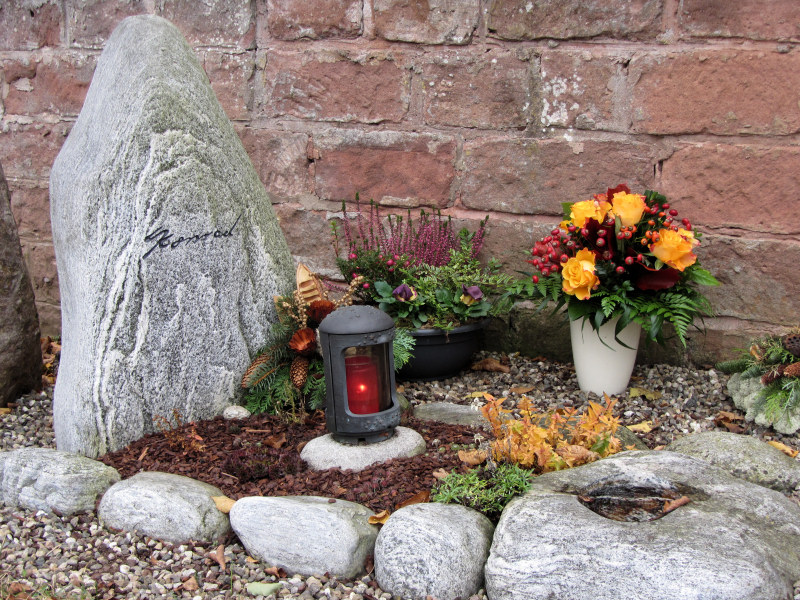 Sadly enough, these decorated graves make the neglected ones stand out even more. But they won't be neglected for long. The grave in the image below has had its nameplate removed because its rent hasn't been paid. Soon the granite will be broken up as well. The other graves around it have already lost their stone coverings. They're ready to be rented to new occupants.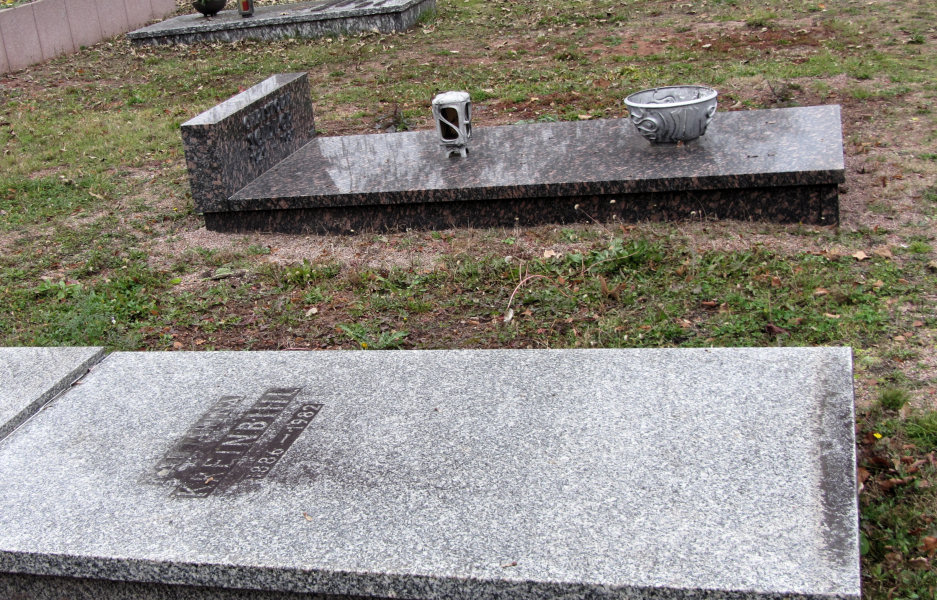 These desolate graves remind us that even love, grief, and memory come to an end. It isn't just people who pass away. Graves have a lifespan as well.
To read my latest blog posts, please click on the "Green and Pleasant Land" logo at the top of this page. Photos taken in November, 2011, at the Rodenbach Friedhof, Rodenbach, Germany. Text and photos copyright 2011 by Clare B. Dunkle.