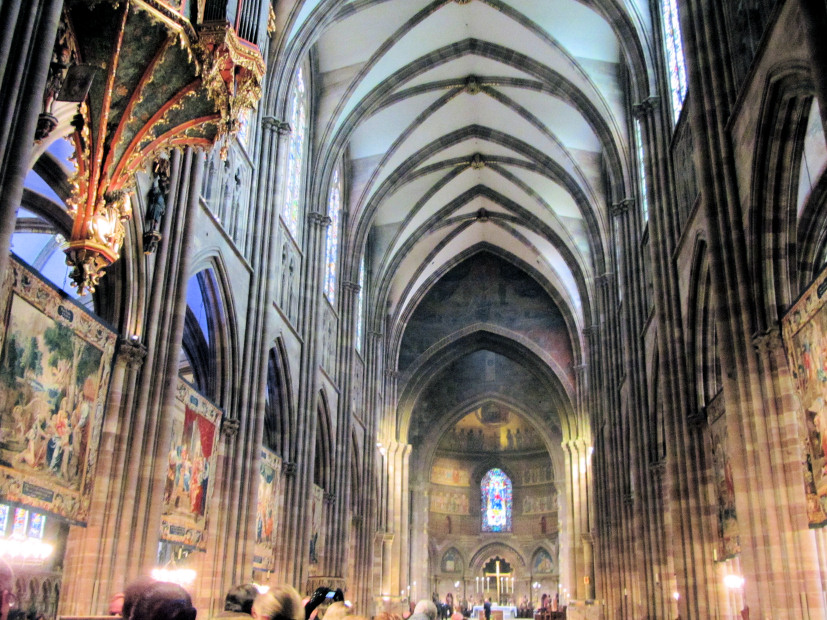 Cathedrals look like rooms. But they act like cities.
Take the Strasbourg Cathedral, for instance. I walk inside the door, and I say to myself, "This is nothing but a very large room. It has the same thing cathedrals always have: pillars, vaults, stained glass, tapestries. I can see it all from here."
But as I walk, new vistas open up around me.
Like this view of St. Bartholomew and St. Philip standing on a pillar between stained glass windows.
Details that I couldn't see before enchant me.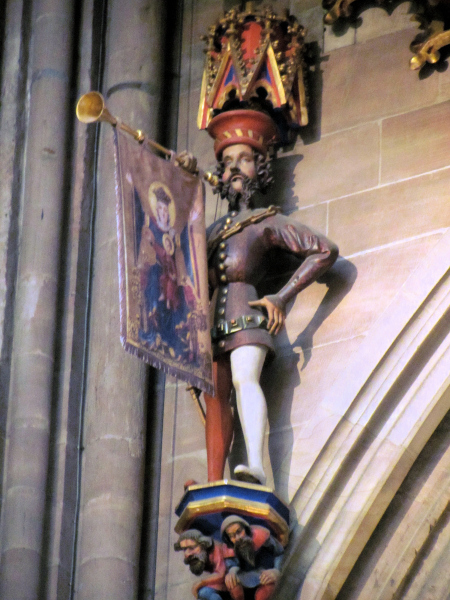 Like the medieval city herald who stands beneath the organ pipes.
To see all this cathedral has to offer, I have to walk through it as I would walk up a city street.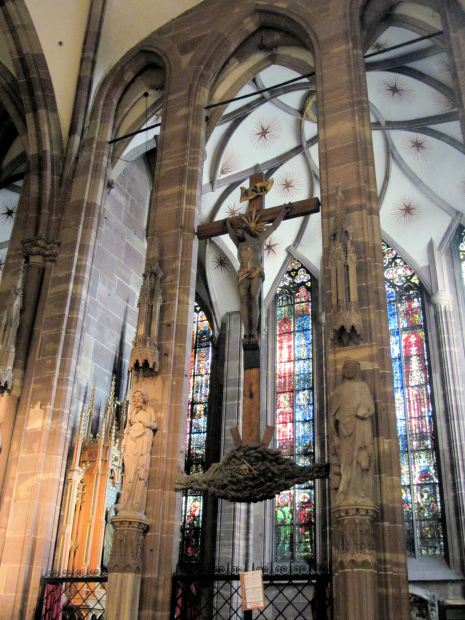 And look through railings.
And admire the gorgeous dress on a beautiful lady.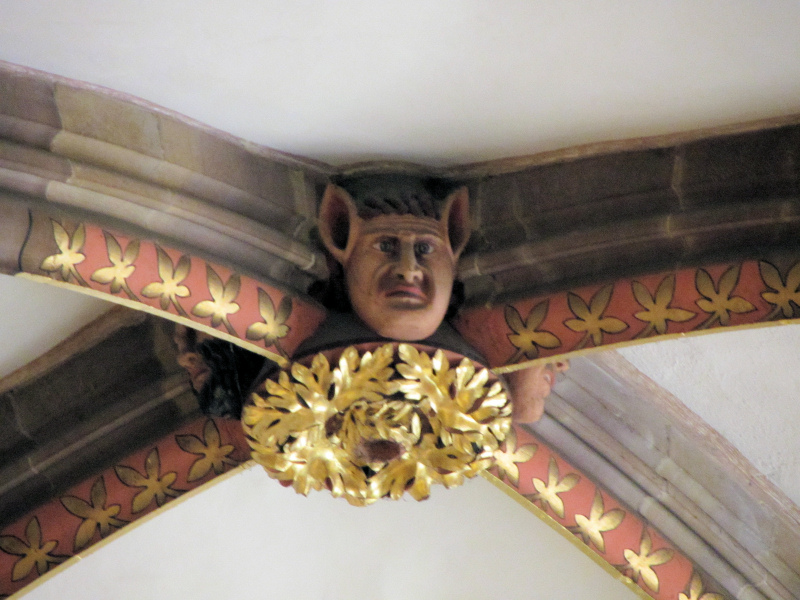 And pick out an interesting face.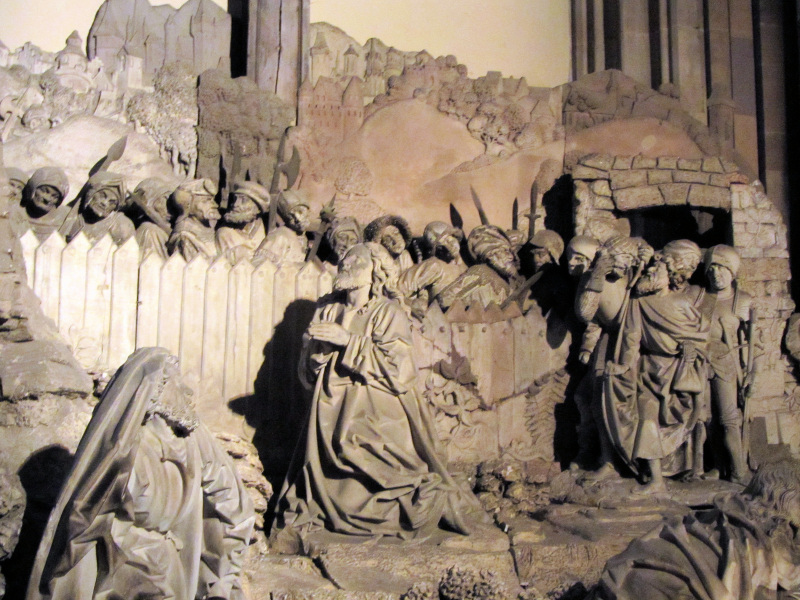 And witness a sad and very dramatic arrest.
Who would have thought, from the relatively uncomplicated view at the door, that a peek into the vault above the main altar would look like this?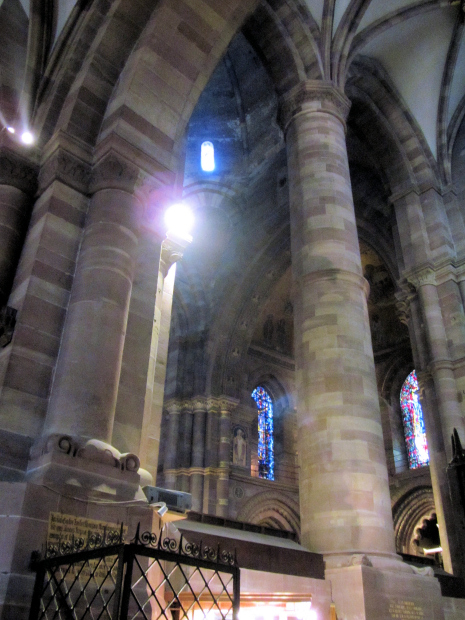 And this city even has a jail.
There is a legend about Strasbourg Cathedral that the devil was riding by on the wind one night when he saw the cathedral and felt curious to see how he was pictured inside. He entered the cathedral, and he hasn't come out. The wind still howls around the square outside, waiting for its rider to return.
And what happened to the devil? He's here.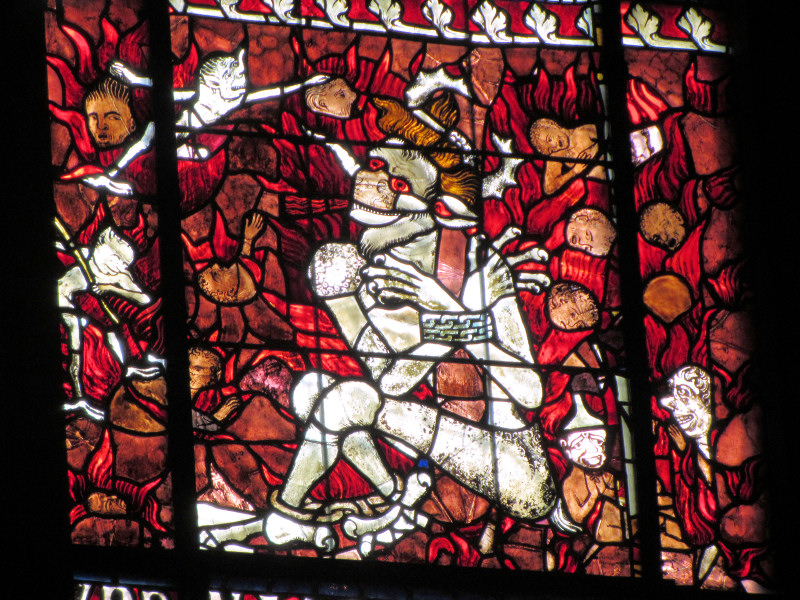 All tied up and stuck inside a stained glass window!
On Friday: the Pillar of Angels.
To read my latest blog posts, please click on the "Green and Pleasant Land" logo at the top of this page. Photos taken in November, 2011, in Strasbourg, France. Text and photos copyright 2011 by Clare B. Dunkle.