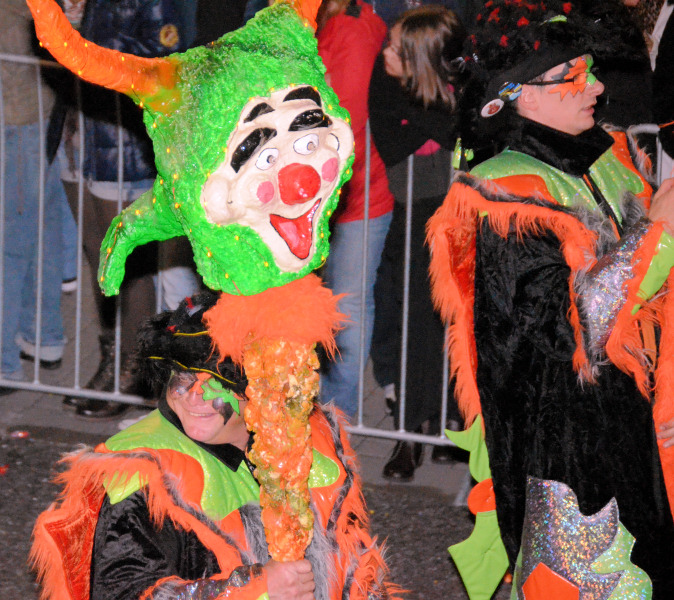 St. Martin's Day (Martintag), November 11, kicks off the beginning of German carnival season, called Fasching, Fastnacht, Fastelabend, or Karneval, depending on where you live. But as soon as it's begun, Fasching vanishes, only to reappear after Christmas. Why the long break in this legendary "fifth season"? And why the love affair with elevens?
In Germany, eleven has long been considered a funny number. The word elf means either eleven or a pixie, so that gives it a flavor of magic right there. Then, it's the only common number that was a different common number under the old Roman system, which wasn't abandoned until the Middle Ages. And the origin of elf means "one more than ten," so it's a clumsy addition to a perfect number. Because of this, eleven is considered the "fool's number." And Fasching is all about the Fool.
In the early 1800's, in the great carnival city of Cologne, the day of 11-11 became the "alarm clock" for Fasching. The Fools (Narren or Jecken) showed up in the streets to warn the guilds that it was time to start work on their carnival floats and costumes.
But Martintag was already a party day long before then.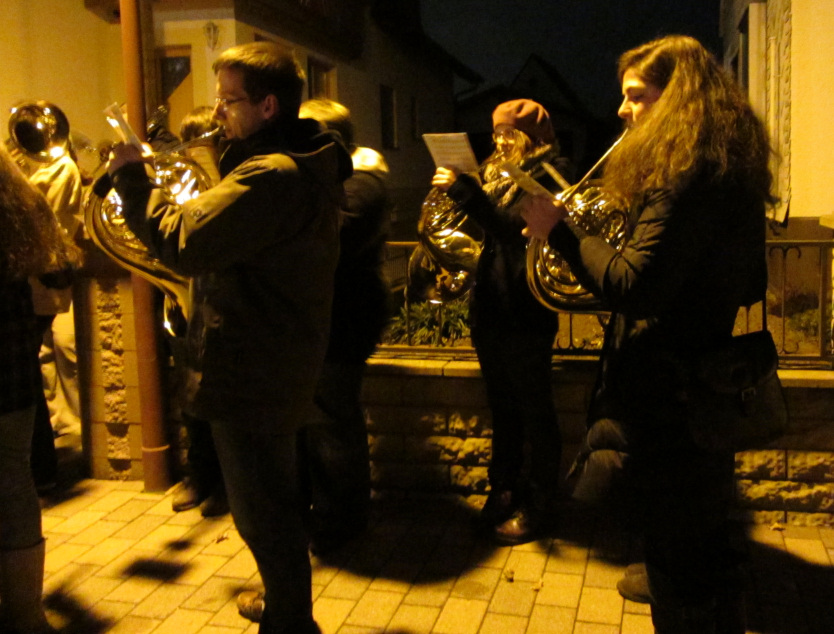 Before the Middle Ages, Martintag belonged to a carnival season of its own. Back then, the Advent season before Christmas was like Lent: forty days of fasting. By Martintag, the weather was cold enough to slaughter the animals, but fasting was just around the corner. So the Germans had their harvest celebration on Martintag and partied like it was Mardi Gras time.
As the centuries passed, Advent shrank and became less austere. But that was no reason to stop a good party.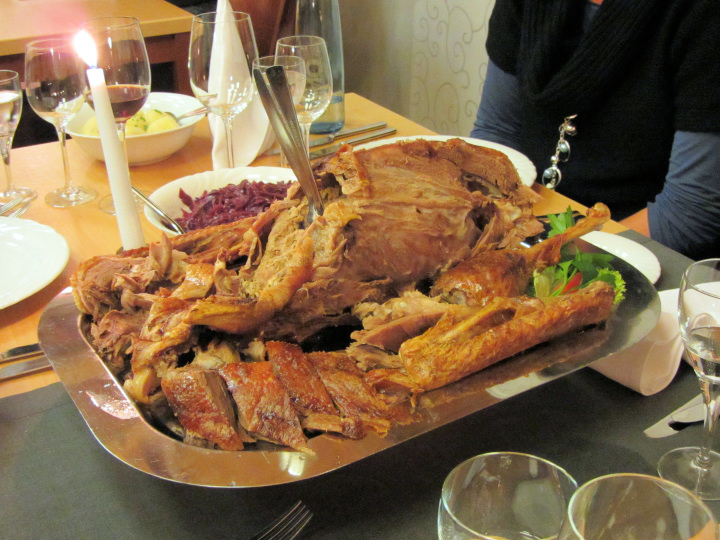 Germans still eat a goose around Martintag, so Joe and I went with friends to try it out. We feasted the whole evening on roast goose with pâté stuffing, chestnut dressing, potato dumplings, and red cabbage. It was lovely! Goose isn't as dry as turkey, and the thick, fatty skin tastes like pork rinds. Chestnuts taste a little bit like yams.
On Wednesday: What happened to two minutes of silence?
To read my latest blog posts, please click on the "Green and Pleasant Land" logo at the top of this page. Photos taken in October and November, 2011, in Kaiserslautern and Rodenbach, Germany. Text and photos copyright 2011 by Clare B. Dunkle.