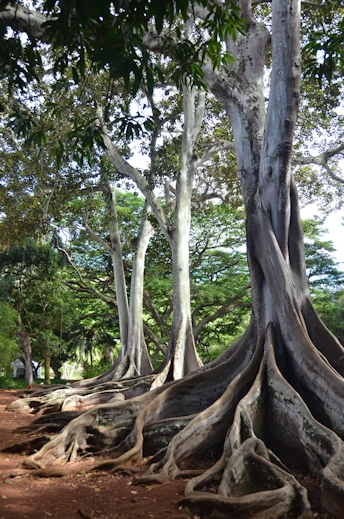 My memoir, Hope and Other Luxuries, tells about my attempts to cope with my daughter Elena's anorexia nervosa. But it also tells the story of my creative life from the beginning of my writing career. I've decided to share those sections of my memoir that deal with creativity, writing, and publishing here on my blog.
The following excerpt, beginning on page 34 of the book, relates how I wrote the manuscript that became my first published book, The Hollow Kingdom.
Working on that story was slow going at first. I hadn't written fiction in almost a quarter of a century, not since I'd had fiction assignments in middle school. As much as I had always loved books and writing, I had hated to share my stories. They weren't for the outside world. They were the very things that kept me safe from that outside world.
Now, as I watched this movie in my head, I struggled to find the best way to capture what I was seeing in words. "Not right," I muttered as I backspaced over half an hour's hard work. "The sentences don't lead into one another. They stutter. The image they create is blurry. And right here, the word dark is too . . . flimsy. I need a heavier word."
Because writing isn't just a question of setting down accurate images, as I had known from birth, and possibly before, if doctors are right that unborn children listen to their mothers' voices. There was the rhythm of the sentences to consider, the pauses for breath, and the placement of critical words. As a story unfolds, the words have to flow like a river. That's how a good book casts its spell. That's how the words and pages disappear completely and the reader falls into the writer's world. My literature-loving mother had taught my writer's ear to listen for balance.
As those spring days slowly passed, I sat at the keyboard and marveled at what was happening on the screen. I would agonize for hours, barely coming up with more than a page or two of prose, and the whole thing would seem like a hopeless waste of time. But the next morning, I would read those couple of pages, and the scene would unfold before my eyes, just as if I myself were reading a book I'd never read before.
What happens next? I asked myself each morning when I came to the last sentence. Let's get to work. I want to see what happens next!
That's how the first couple of weeks passed: hours of struggle followed by moments of sheer excitement. Then the goblin King stepped in, and I lost myself in the story. He was so much fun to write!
My new hobby enchanted Joe. He sat down with that day's new pages the minute he walked through the door each night.
"I don't know how you do it!" he gushed. "This is the best novel I've ever read!"
"It's just about the only novel you've read," I pointed out. "You know you've never been a fiction guy."
But that didn't make the compliments any less fun to hear.
Valerie and Elena were thrilled. They adored getting their letters. They called me up and pumped me for information about goblins, as if I were a paparazzo who followed around living people rather than a writer who made things up. Kate and Marak were as real to them as their own friends were—as real as they were to me, in fact.
"When I get a letter," Elena told me on the phone one night, "I run off with it to where it's quiet. And then, as I read, it's like you're telling the story into my ear. I can hear your voice reading me the words."
That brought tears to my eyes.
"Write more!" she begged me as she said good-bye. "Write more!" echoed Valerie as she took the phone.
After I got off the phone with my girls that night, I sat with that conversation for a while. I leaned in close and warmed my heart at it. Even though it seemed as if my daughters were far away, I could still sit by them in their rooms and whisper my story to them. We weren't apart while that happened. We transcended time and distance. We were a family.
By the time the girls came home for summer break, I had written hundreds of pages and made my way like a machete-wielding explorer deep into the crisis of the story. Writing had surprised me yet again: I was not remotely in control of this process. My characters were the ones who were in control. It took all I had to keep up with them.
Nothing about who these people were or what they did seemed to be my decision. All I could do was spy on them relentlessly, until I learned things about them that even they barely guessed. Along the way, those characters taught me lessons about hope, endurance, duty, and forgiveness. Their lives were a very serious matter to them. How could they mean any less to me?
Each day that summer, Valerie and Elena dashed by my computer as they played their high-spirited games—sophisticated teens they might be now, but they still were young enough to play. As they passed, they leaned over my shoulder to read the new paragraphs. "Write lots!" they shrieked as they dashed away.
Text copyright 2015 by Clare B. Dunkle; text courtesy of Chronicle Books. Photo of the Moreton Bay fig trees, National Tropical Botanical Garden, Poipu, Kauai, copyright 2016 by Joseph Dunkle. To read my latest blog posts, please click on the "Green and Pleasant Land" logo at the top of this page.