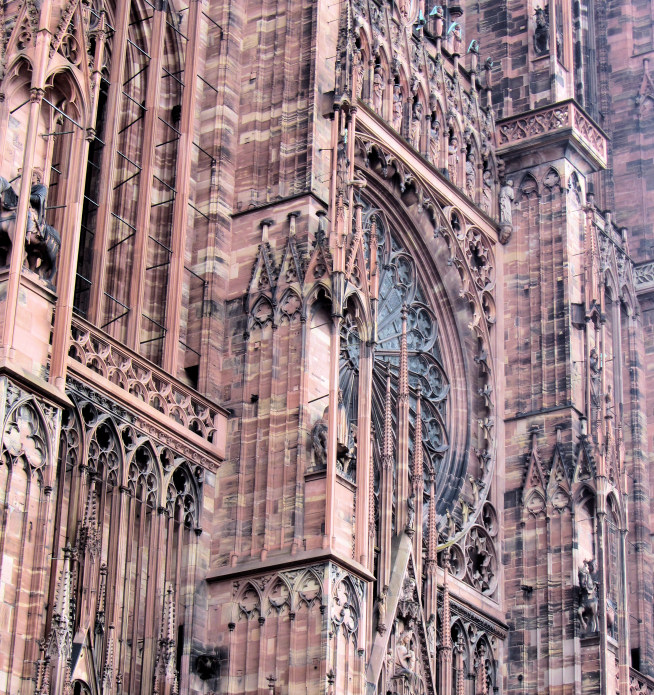 Did I say we would be going inside the Strasbourg Cathedral on Friday? I lied. It's Monday, and we're still lingering on the steps. But I can't help it. The facade of this cathedral is one of the most beautiful sights I've ever seen.
A pagan temple stood on this site until the reign of Clovis, King of the Franks, in the early 500's. Then the energetic warrior-king converted to Christianity, although old habits of mind died hard: when he learned of Christ's death on the cross, he is said to have seized his battle ax and cried, "Oh, if I had been there with my Franks!" A succession of churches perished, however, and by the time work took place on this part of the cathedral , Gothic architecture was at its peak (1277-1439 AD).
And what a peak!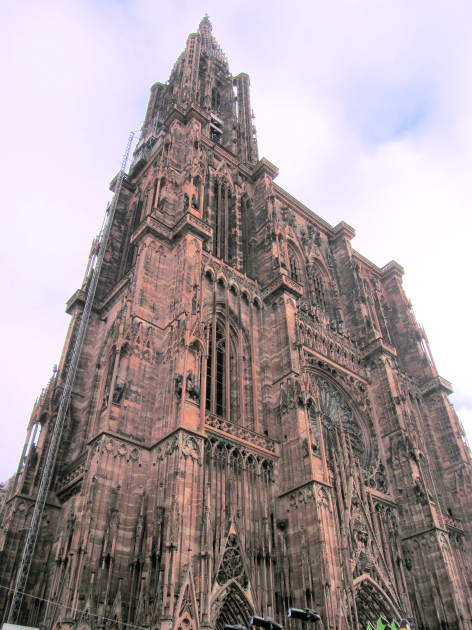 The bell tower of Strasbourg Cathedral rises 46 stories into the sky (142 m). It held the title of "world's tallest building" for two centuries. Victor Hugo described it thus: "It belongs to the family of spires which are open-worked stairways. It is delightful to wind about in that monstrous mass of stone, filled with air and light … which vibrates and palpitates with every breath of the wind." He hastens to assure us that "there is, however, no danger."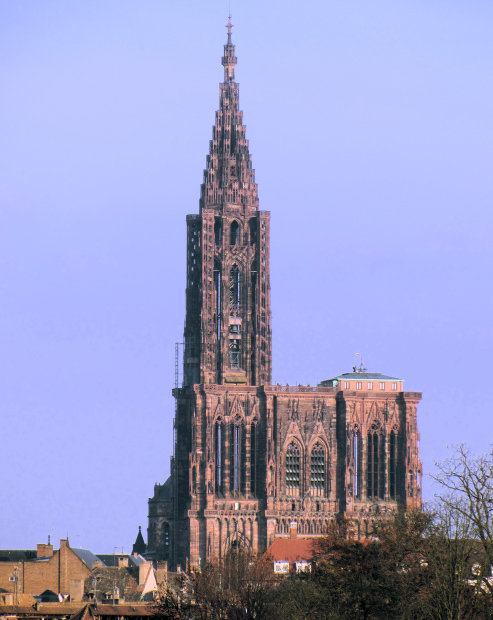 This photo, which I took from about three quarters of a mile away, allows us to see Victor Hugo's open-worked stairways at each corner of the spire. It's hard to believe his comment that there is no danger!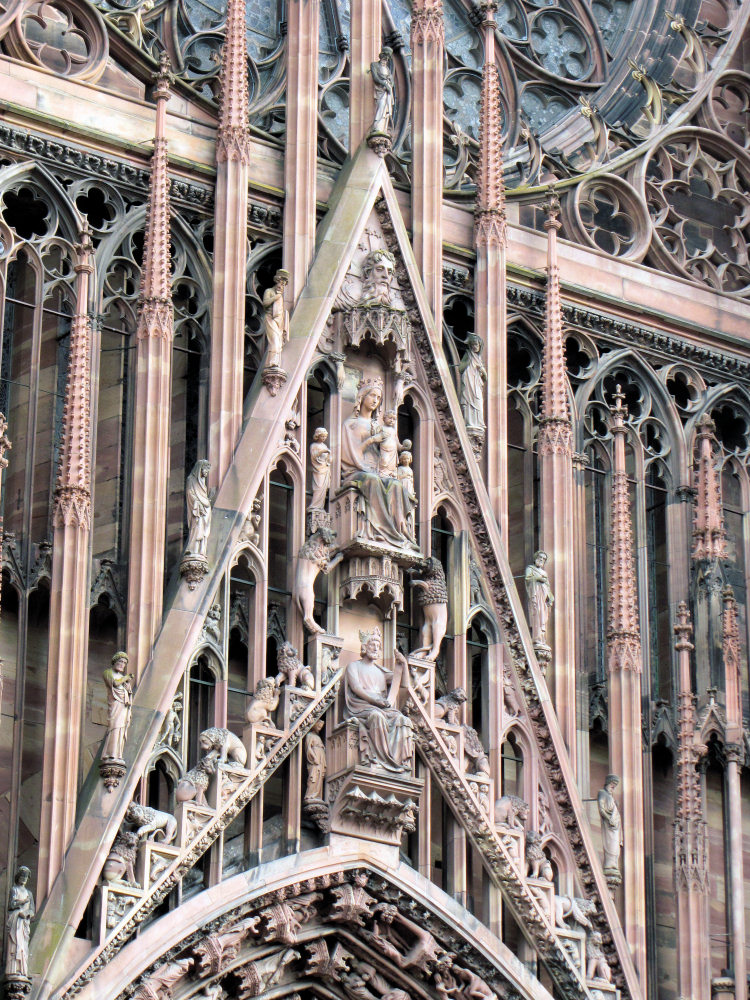 Our Lady of Strasbourg (Notre-Dame de Strasbourg) looks down from her throne above the main door and welcomes visitors to her cathedral. My favorite part of this photo is the stairstep line of lions batting at one another. These statues are probably copies. During the French Revolution, hundreds of statues were destroyed in the name of liberté and rational thought. And the bell tower was almost torn down as well.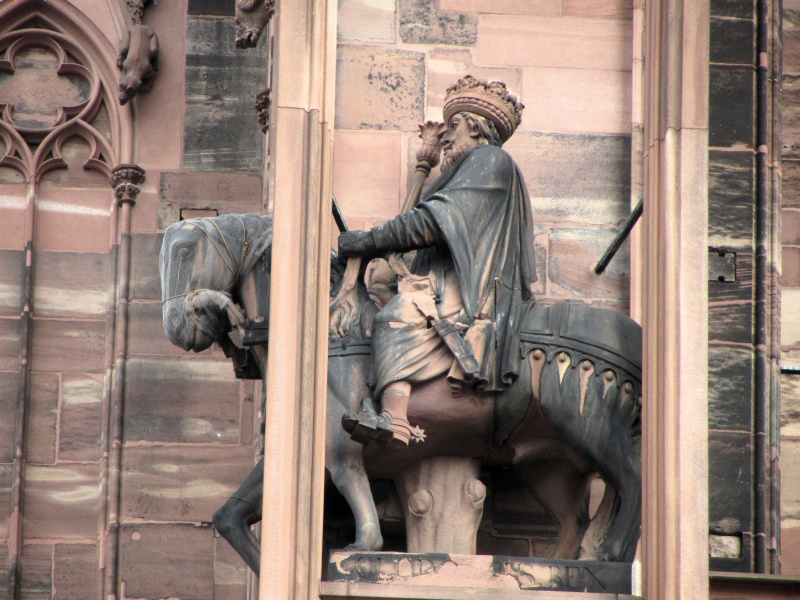 This poor pony has his head in a bag! As one of the corner decorations, he's suffering from exposure. Too many decades of fresh air.
Wednesday: We go inside. Really!
To read my latest blog posts, please click on the "Green and Pleasant Land" logo at the top of this page. Photos taken in November, 2011, in Strasbourg, France. Text and photos copyright 2011 by Clare B. Dunkle.