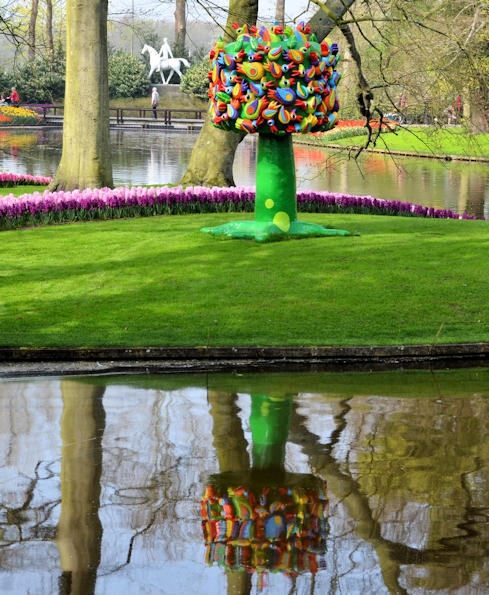 My memoir, Hope and Other Luxuries, tells about my attempts to cope with my daughter Elena's anorexia nervosa. But it also tells the story of my creative life from the beginning of my writing career. I've decided to share those sections of my memoir that deal with creativity, writing, and publishing here on my blog.
In the following excerpt, from page 245, Elena Vanishing comes up in conversation for the first time. This was in 2006, and Elena was a senior in high school.
Right at the beginning, Elena asked me to help her write her memoir. But I hated the very thought of it. At the time, I was having problems of my own, and I was struggling to write anything at all.
"I want to write a memoir," she said. "About my time in the hospital. An eating disorder memoir for girls like me."
"I think that's a great idea!" I said. "You have a special gift for memoir, I think. You see the stories going on all around you."
"The thing is, I don't know how to start."
Several years of visits to writers' clubs and creative-writing classes had left me with dozens of minilectures stored away in my head. I found the memoir minilecture and started it rolling.
"Well, I wouldn't worry so much about how to start or where you're going to end up. I'd start first by capturing vignettes: little scenes, the details you remember, character sketches, the small stories you observed. That way, you won't lose them. Then worry later about how to string them together. That's the least of your problems right now."
Elena was silent for a minute.
"You could help me," she finally said.
It was a generous offer. Sharing anything with me seemed hard for Elena these days. But—did I hold it against my daughter that my own writing was going so badly? If I did, I disguised it well, even from myself. But I didn't consider the idea—not even for a second.
"You know I'm not a memoir person," I pointed out. "That's your gift, not mine. My writing mind works best when it's escaping to a world I can make up." And I thought of what a writer friend of mine said whenever someone hit him up with a book idea at a party: Thanks, but there's another book I'd rather write.
"This is your book," I reminded Elena. "I think you'll do a great job with it."
"But I don't have any time," she pointed out.
I thought of Martin's Word file, waiting at home. Neither do I! I thought. In spite of what you seem to think, neither do I.
But I didn't say that out loud.
"I know senior year is crazy," I said. "That's another reason to record the little stories. Just fit in those vignettes where you have time so you don't lose the details."
"Yeah," she said. "That's a good idea."
That night, as I lay in bed, I thought again about Elena and her memoir. It was touching that she thought of my writing skills with such faith. It had made me happy to be asked. But—write about the Summer from Hell? Me?
There's another book I'd rather write!
Martin's sullen face intruded into this reverie. Or maybe not, he pointed out, considering how little writing you're actually doing.
Poor Martin! I told him in an agony of guilt. Don't give up on me!
As I lay there, guilty and unhappy, a vision floated up in my memory of a glorious day back from the time when the girls were still at boarding school. Back then, I had a bad cold that had deepened into a sinus infection. I was feverish and thoroughly miserable. But the scene I had been working on the night before was boiling away in my brain.
Eventually, on that glorious day, I couldn't contain myself any longer. I had to get out of bed. I pulled on my bathrobe, made some tea to soothe my aching throat, and shuffled upstairs to the garret room and my computer.
Marak's goblins were meeting a traditional band of elves for the very first time—which meant that I, too, was meeting them for the first time. What did they look like? How were they dressed? What did my goblins think of them? What were these newcomers thinking of the goblins?
That day, I was nowhere, and I was everywhere. I hid behind trees, and I looked into the minds of strangers. I didn't feel aches and pains. I didn't even exist.
Not a sound or a worry interrupted my concentration. The girls were still happy at school. Joe was working late. Our old dog and cat were sleeping like the dead.
After a while, an annoying little problem began to tug at me. Misspellings were starting to appear on the computer screen. My fingers weren't finding the right spot on the keyboard. And why couldn't I see my hands?
I pushed my chair back and looked around. Night had fallen while I'd been working.
I had been with my goblins and elves for ten straight hours!
I didn't feel like an author that day—not at all. I wasn't published yet, and I couldn't have cared less about genres or markets. All that mattered was that I had gone somewhere amazing and had seen things no one else in the world had seen. My house was a mess, and dinner came out of a box, but I was wildly, exuberantly happy.
And that night, the night after that glorious day, as I went shuffling off to find the cough syrup, I couldn't wait to wake up and do it all over again.
Now, as I lay in bed and agonized over Martin's stalled story, I recalled that day with wistful disbelief. My house was tidy, but my imagination was a total wreck. I was extremely lucky if I could forget my nagging fears and worries for as long as twenty minutes. And even when I did manage to forget for a little while, I seemed to interrupt myself on purpose. It was as if falling into my other world had become a dangerous pastime. I would get close to it, just close enough to feel the gravitational pull, close enough to find myself start to light up with interest . . .
And then I would jump up and run away from the keyboard to go iron a shirt or defrost a chicken.
Maybe if I were just writing something different.
If I can't bring myself to care about you, I told Martin sternly, then the reader won't care about you, either.
You always criticize me! Martin said. Nothing I ever do is good enough for you.
Text copyright 2015 by Clare B. Dunkle; text courtesy of Chronicle Books. Photo of tangled tree limbs in the National Tropical Botanical Garden, Poipu, Kauai, copyright 2016 by Joseph Dunkle. To read my latest blog posts, please click on the "Green and Pleasant Land" logo at the top of this page.