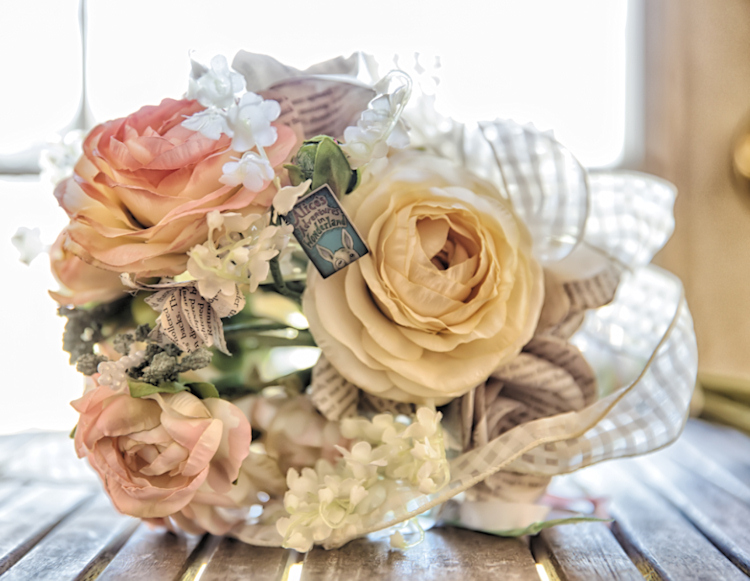 I didn't write down a single story until I was almost forty years old. Until that day, my characters existed just for me, to keep me company and help me through my days. Even when I began to write, that feeling of isolation didn't change much. For most of my writing career, I've been living in Germany, where no books of mine have been released.
So maybe it won't sound strange if I say I often forget that people read my books. My characters lived with me so long that it can be hard to grasp that they have a life of their own.
Then one of you sends me a letter. You reach out to tell me what a book of mine means to you. That always astounds and humbles me. Something from my mind has passed into your mind, and now it's growing there. New ideas have sprouted in your head because of those old ideas in mine.
And every now and then—very rarely—our combined ideas blossom into something so beautiful, it's almost a miracle.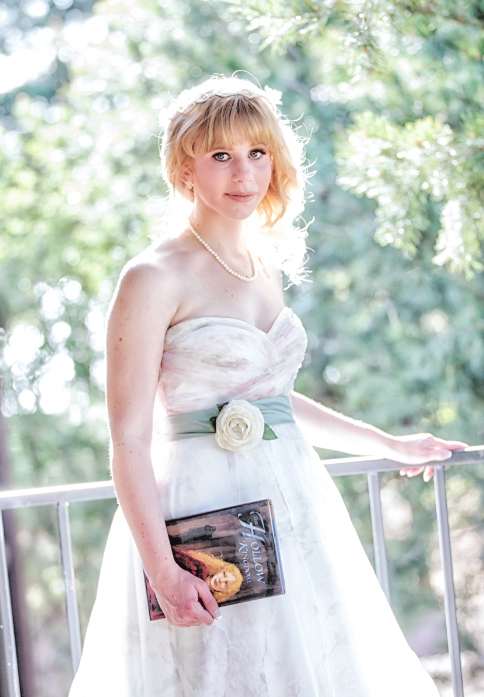 This amazing young woman got married not long ago. Instead of bouquets, her bridesmaids carried her favorite books. So my goblins got invited to this wonderful woman's wedding. My old, ugly goblin King got to walk a new bride down the aisle.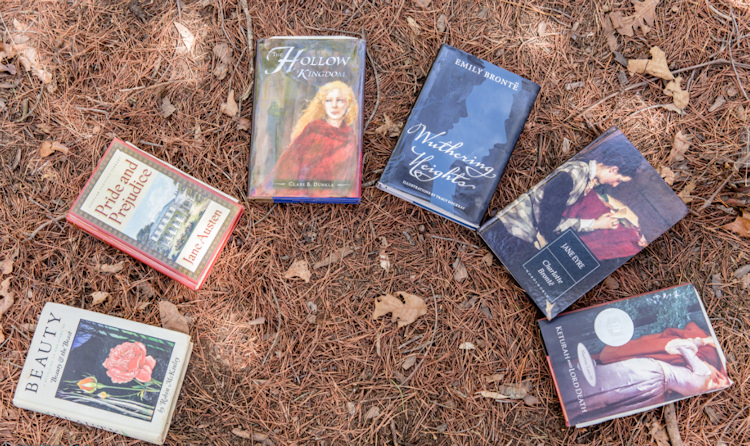 And he was in very good company.
Just look at these photos! Aren't they some of the most beautiful things you've ever seen? They're some of the most beautiful things I've ever seen. Each time I look at them, I'm in tears.
(That's a book from the first printing, too. This goes all the way back to the beginning. Those books are scarce. Even I only have about five of them.)
When I wrote The Hollow Kingdom, I didn't think of it as a romance. I thought of it as the opposite: as an anti-romance. I was thinking about something that I hope doesn't exist anymore: marriage for the sake of society. It used to be the only thing that mattered when a girl got married: what advantages she would be bringing to her family, community, and country, not what she might want for herself.
Needless to say, I'm not a fan of such marriages. But that doesn't mean I don't want to figure out what they were like. Writers often write books about battlefield courage—or cowardice. That doesn't mean they're big fans of war.
It should be relatively easy for us modern brides to find happiness. We have free choice. We can marry whomever we wish. But what about our great-great-grandmothers? What about their great-great grandmothers? They didn't have the freedom to choose. Their societies picked husbands for them, and factors like youth and good looks didn't rate as highly as prestige or power did. And then there's the old African proverb: They were our enemies, so we married them. Yes, kinship is a great way to bring warring clans together. But how did those girls feel about that proverb—the ones who had to go live among strangers and enemies to forge that bond of peace?
Did they find a way to be happy?
The question struck me as very complex, and that's what I liked about it. I like complex questions, ambiguous motives, and flawed characters.
So that's what I wanted to know when I wrote The Hollow Kingdom: whether Kate could find a way to be happy. That's why I gave her an enemy for a suitor. And none of that swashbuckling romance stuff, either: Marak is old and practically deformed. He doesn't share Kate's values or customs. He isn't a member of her society or country. Marak isn't even a member of the human race!
Yes, you could say I stacked the deck against poor Kate. But this shouldn't be a simple question, nor should we simply ignore it. It isn't enough to say that we're modern now and we've moved on. We owe it to our foremothers to take a good hard look at what they lived through. They aren't just DNA and dust. They were girls and women like we are. They had their bad times and good times; they spent sleepless nights in tears, they cuddled babies who grew up to be distant roots of our family tree, and they felt their hearts lift at the sight of a beautiful sunrise, just like we do. We should think about the strength of will it took for those long-ago women to be happy.
So that's where Kate came from, and that's where Marak came from. They were a kind of lab experiment in this mad-scientist writer's mind. But that isn't where Kate and Marak ended up. Almost immediately, they became their own people. They took their story into their own hands, and they made a life for themselves. They found their own way to be happy. And they don't need me or my stuffy social ideas anymore. They're finding their way into new stories now. They have their own social set—friends like this remarkable young woman and her bridesmaids. And I wish them and their wonderful friends a long and very happy life.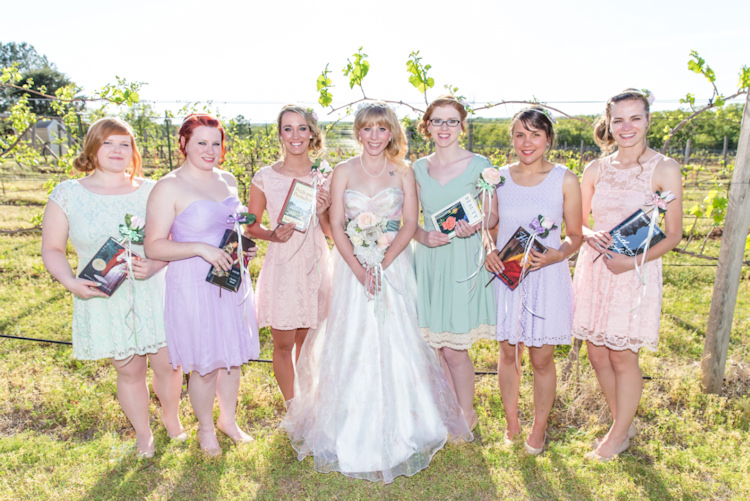 I just hope my goblins behaved themselves at the reception.
Special thanks to the bride for sharing her story with me and for giving me permission to use these photographs. Photographs taken by Jason Estel of Photos by Daddy. Text copyright 2014 by Clare B. Dunkle. To read my latest blog posts, please click on the "Green and Pleasant Land" logo at the top of this page.