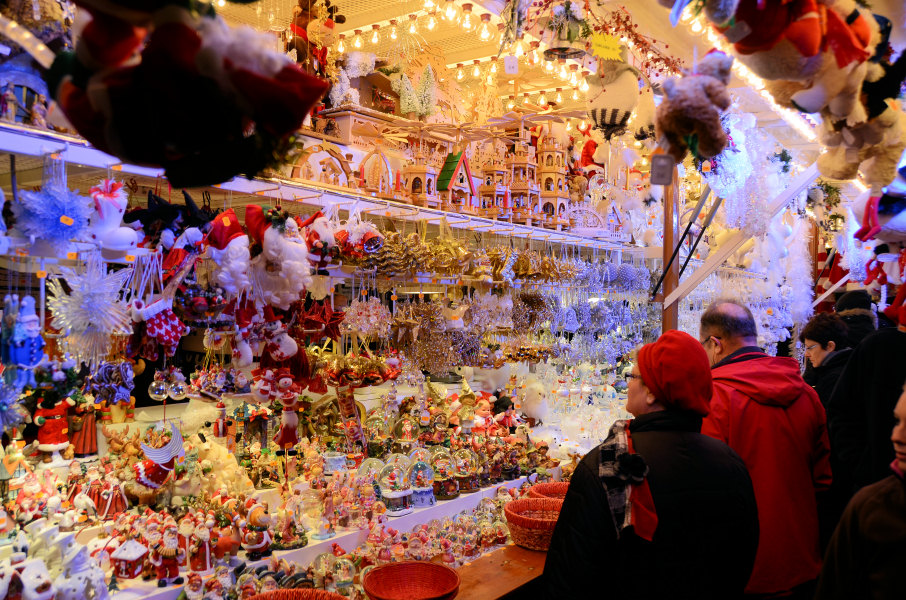 The doom and gloom of November is behind us now, and Advent season has arrived. All over the continent, thousands of Christmas markets are setting up: tiny ones in small villages and enormous ones in the great cities of Europe. This weekend, Joe and I took the train to Strasbourg, which proudly calls itself "Capitale de Noël," the capitol of Christmas. This isn't true, of course. The North Pole is the capitol of Christmas! But Strasbourg runs a close second.
On another day, we can talk about Strasbourg and some of the amazing and horrific things that took place there. But tonight, let's wander through the streets and enjoy one of the most beautiful Christmas markets in Europe.
Here's the refined facade of the Galeries Lafayette, the Macy's of France.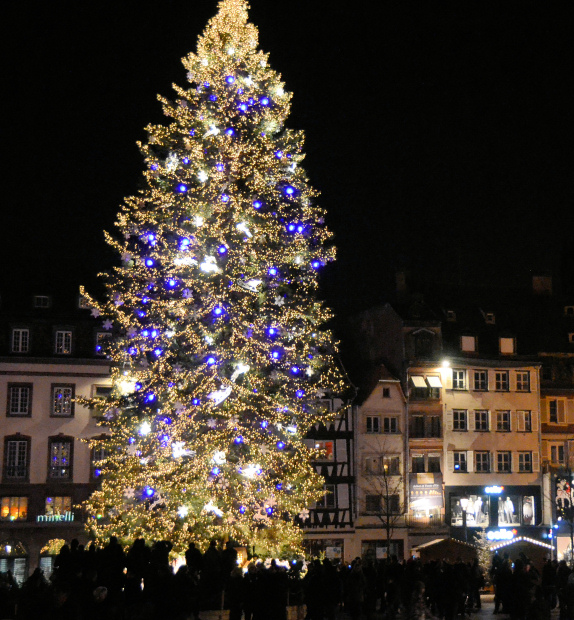 And the tallest Christmas tree I've ever seen–real, of course!–in the Place Kléber.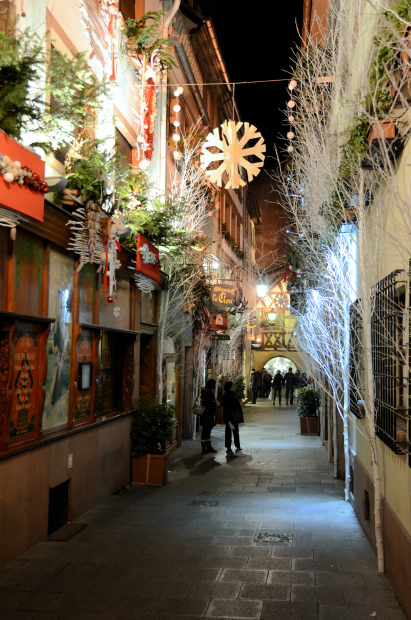 As we walk through the city, we find that even the side streets are decorated.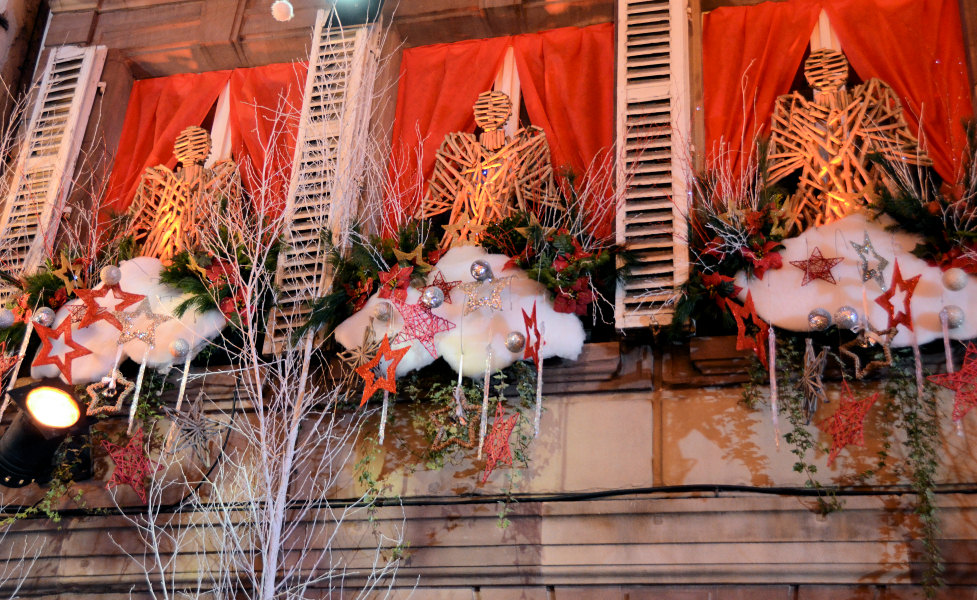 Some of the decorations on the store fronts are traditional.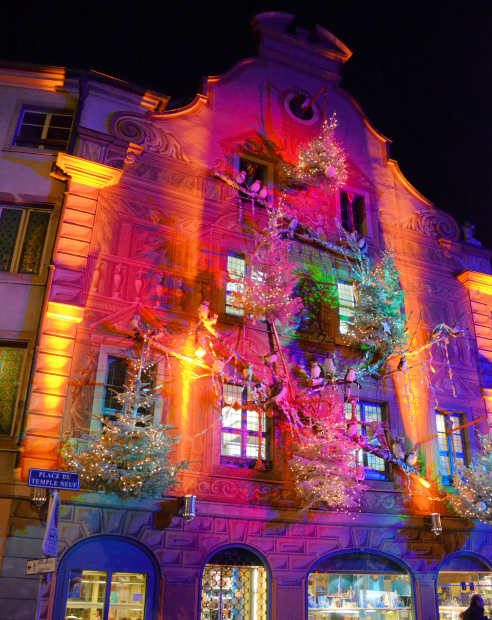 Others, like this gorgeous building near the Temple Neuf, are quite chic.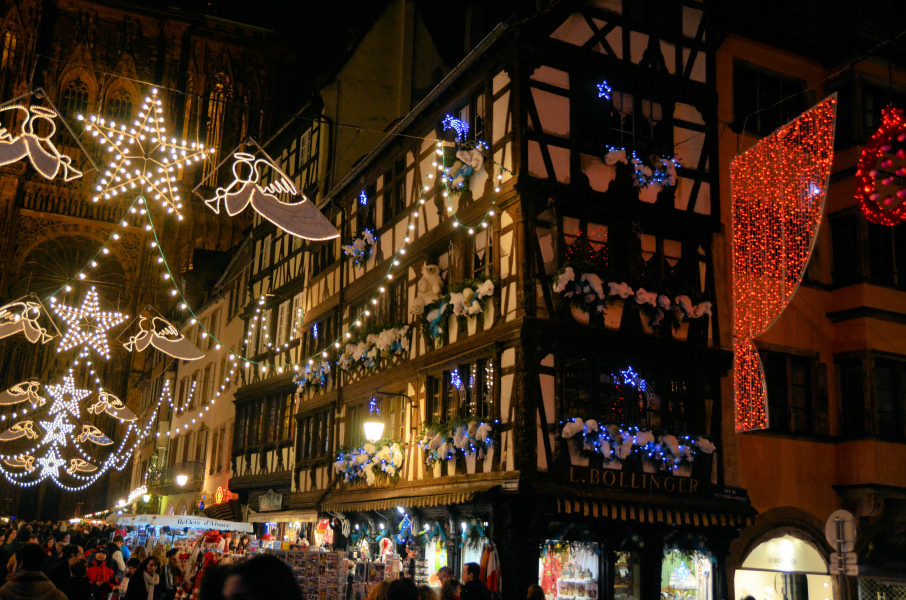 As we turn a corner, we can see that each street has its own style. Cathedral Square (Place de la Cathédrale) is up ahead.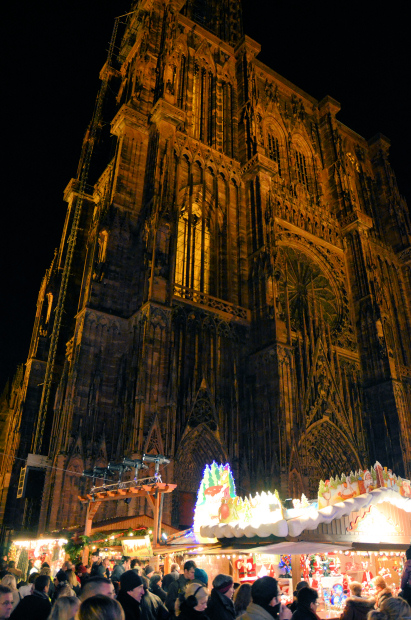 And here we are at the heart of the Christmas market. The Cathedral, at one time the tallest building in the world for over two centuries, looms above and silently meditates on its own 572 Christmases.
Friday: Inside the Cathedral.
To read my latest blog posts, please click on the "Green and Pleasant Land" logo at the top of this page. Photos taken in November, 2011, in Strasbourg, France. Text copyright 2011 by Clare B. Dunkle. Photos copyright 2011 by Joseph R. Dunkle.