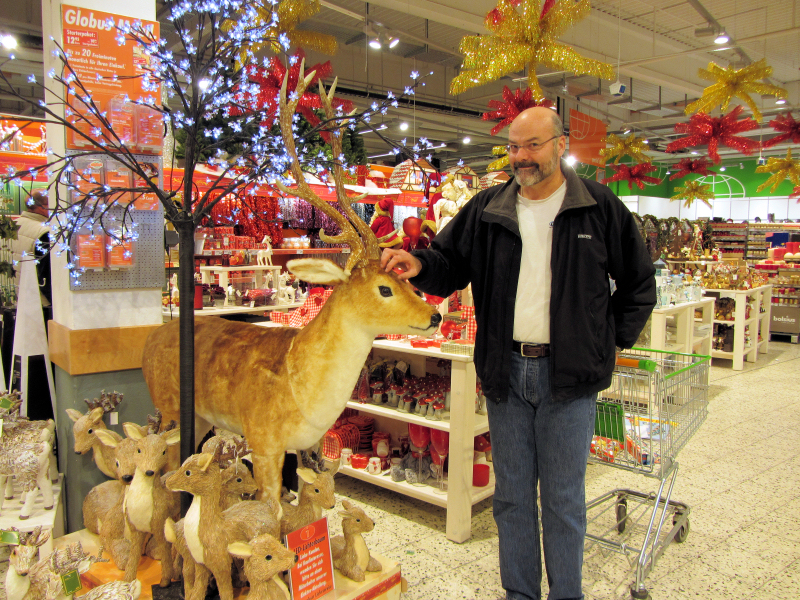 Maybe because it comes along during the longest nights of the year, or maybe just because Germans seem to love a good celebration, Christmas is a very big deal in Germany. From what I've gathered in my time here, this is less the Bible's Christmas and more Charles Dickens' Christmas: a time to gather with family and loved ones, give friends a thoughtful gift, raise a glass, and say "God bless us every one!" As Marley's ghost would say, mankind is its business. It's a holiday about togetherness.
Togetherness means food and drink. It means decorating the house for guests. It means selecting a box of chocolates for the coworkers. And German stores reflect that. Since Germans traditionally bring a small gift whenever they're invited to a party, Christmastime or not, stores offer small fruit baskets, and supermarket ads include deals on wine. A good bottle of wine is always a welcome "hostess" gift. Florists create centerpieces for party hosts to buy and floral arrangements for guests to bring.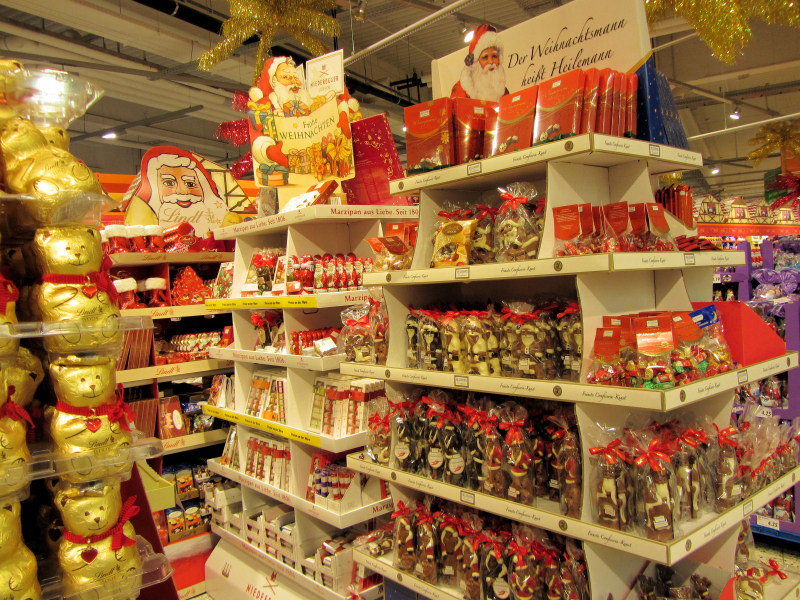 Thankfully, the corny, cartoony sorts of Christmas displays haven't caught on here. Even the supermarket decorations are more dignified than ours back in the States. And whereas we go crazy setting up our front yards and stringing our Christmas lights, I haven't seen too much of that here. I may see a candle display in a window or a fir tree lit up in the yard, but there's no conga line of dancing polar bears across the front lawn. Back home, stores devote lots of space to exterior lighted displays. Here, the emphasis is on tasteful interior decor for party guests to enjoy.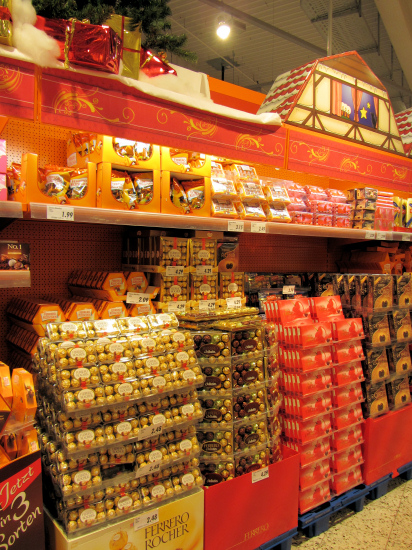 Unlike our holiday candies, which largely seem to be designed for a child's stocking or quiet consumption in the privacy of our own homes, a large share of the German candies are clearly intended to be gifts for other discerning adults.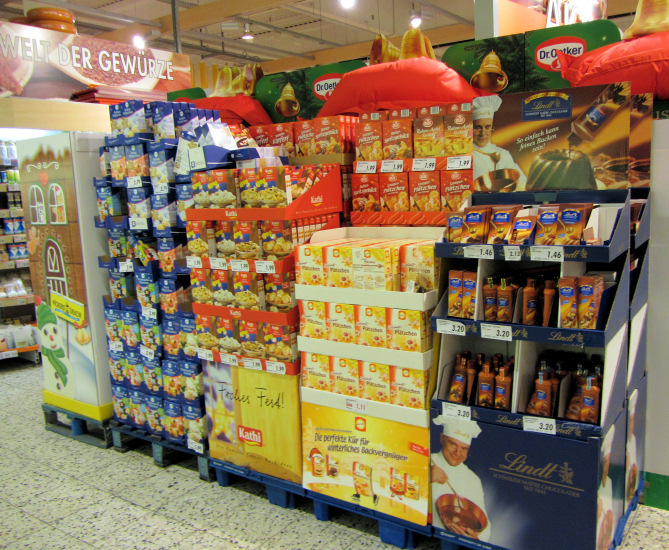 And of course, there are baking displays dedicated to creating holiday desserts.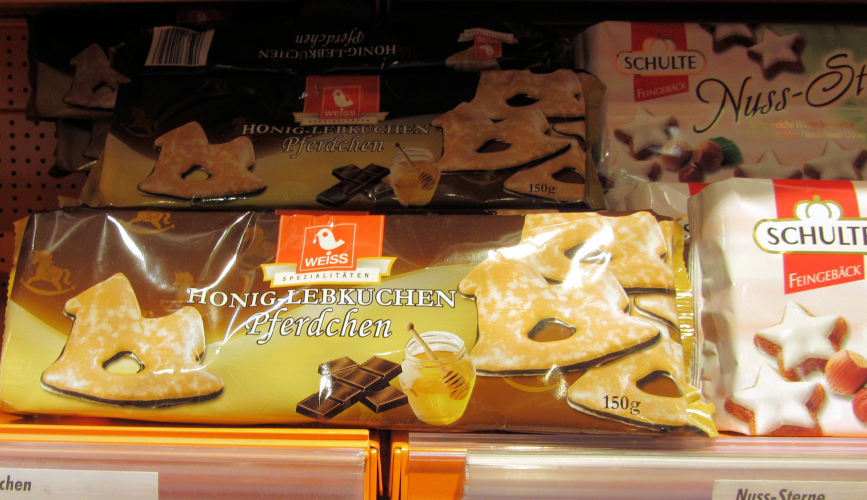 A number of the treats are available just at Christmas. They'll go away again until the winter months next year.
To read my latest blog posts, please click on the "Green and Pleasant Land" logo at the top of this page. Photos taken in December, 2011, in Kaiserslautern, Germany. Text and photos copyright Clare B. Dunkle.