My friend Heidi recently loaned me her childhood copy of the Wilhelm Busch stories. Wilhelm Busch created Max & Moritz, the devilish duo who came on the scene in 1865 and inspired the modern comic book. Combine the morbid satire of Edward Gorey with the jaunty rhymes and rowdy anarchy of Dr. Seuss, and you have a can't-miss recipe for fun.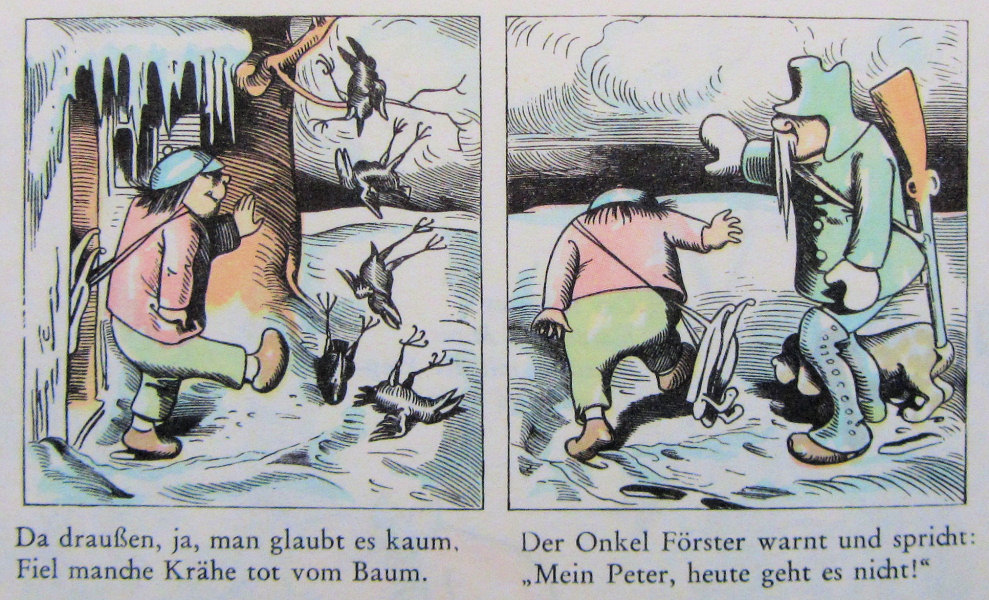 Eispeter came out the year before Max & Moritz. It has a moral, yes, but that's not the point: in Busch's day, the stern moral was already obligatory, but Busch provided the fun. Here we see Peter determined to go out skating even though the day is too cold. Crows are falling dead from the trees, and his uncle warns him, but Peter's smug grin says it all. The portrait of moronic youth hasn't changed much in a hundred and fifty years, has it?
Peter loses half his britches when they freeze to a stone. Naturally, he then falls into a hole in the ice. This is the result: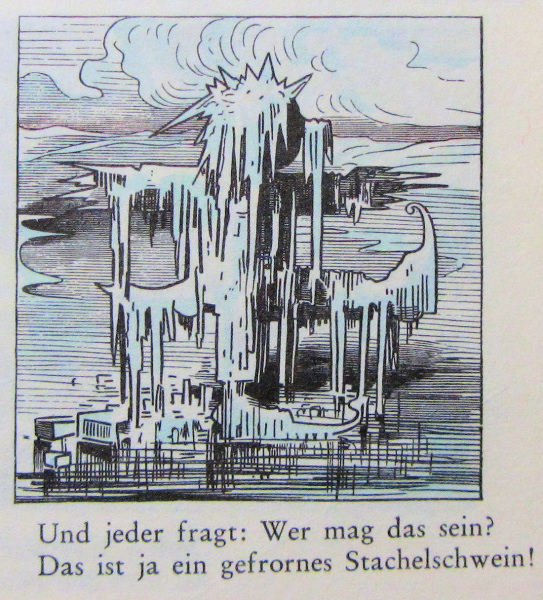 Peter has become a frozen Stachelschwein, a porcupine of icicles. The tail you see is his underwear, hanging out of the hole in his pants and frozen solid.
Of course, the family goes in search of their lost Schlingel (bad boy). They bring home the porcupine sculpture and are happy when the ice begins to melt. But Peter melts into a kind of runny slop (still roughly boy-shaped). His parents are inconsolable: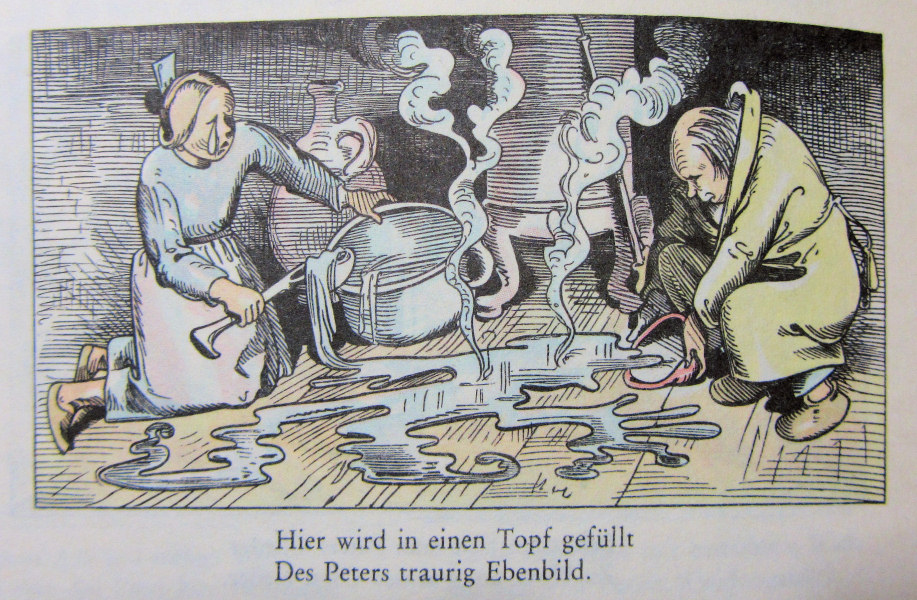 What becomes of our naughty boy? Peter is "preserved" in a jam pot! His mortal remains sit in the pantry next to the pickles and cheese: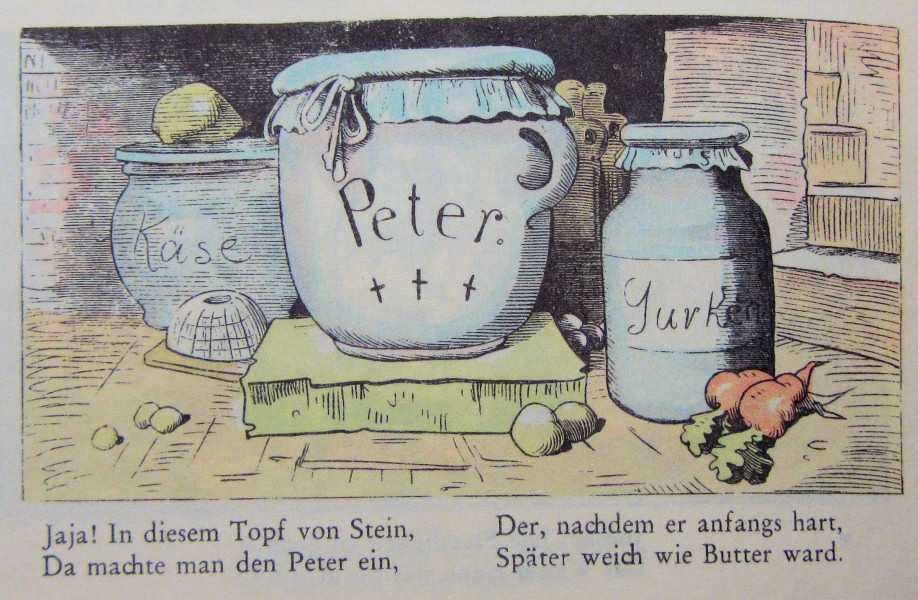 No wonder these hysterical little stories launched an entire genre!
Photos taken in October, 2011, in Rodenbach, Germany. Text copyright Clare B. Dunkle. Photos are not subject to copyright as they are faithful reproductions of old, public domain, two-dimensional works of art.